The Thing I Need the Most
October 10, 2017
As i'm stranded in the middle of Toledo in the pitch black at 11 pm I have nothing but my phone and car. I don't know where I am because it is completely dark out. I think i'm never gonna get home. But, I do have my phone to navigate my way back home. It will be a bumpy ride home. If I ever make it back it will all be because of my Iphone 7. But, as I am driving through Toledo all I see are nice black and white shiny Suv's and Trucks that are empty, it felt like I was the only one on the smoothly paved roads.

Now, there is many reasons my phone are important other than navigating me through Toledo, here are some of them. I carry my dark, black IPhone 7 with me everywhere I go. It has a shiny clear case to protect it when I drop it. I carry it because it gives me the opportunity to contact my friends and family if I am ever in trouble or need them for something. I always feel a little safer when I have it with me. It also entertains me when I am stuck in the hot and smelly school. I can also use it while I am bored in my house to listen to my favorite music.

I am going to describe a little bit of where I am at. I'm in downtown Toledo, not many people out on the streets. As I look down all the empty streets it gives me the chills. So I went back in my car and tried making my way out of downtown Toledo, which felt like I was going through a big maize. Every side street I go down there is no light at all, making it very difficult to navigate. If anyone would have saw me, they would think I am lost and confused. I am about 6 feet and has brown hair. I am pretty big weighing around 180 pounds. I was wearing a Nike t-shirt with basketball shorts. I have on Nike shoes with white socks.

This experience taught me to always have my phone and on me. It also showed me how valuable my little phone can be. It is useful for way more than just the reason I talked about. But, that was the moment that I needed my phone the very most. I also learned that if you are ever lost, most of the time, you can use your cell phone to get you back to your destination.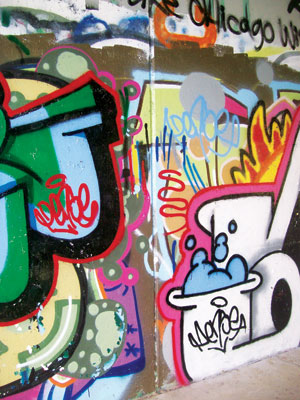 © Michelle W., Ada, MI