Like Mother Like...Nope
March 23, 2017
Most people know the quote, "like mother like daughter," but in this case that quote is irrelevant. In the beginning of my life I lived with my mother while my dad was serving four years in prison. Most people think of unconditional love when they think of a mom but with my mom you just sit there and think, "Who let her out of the crazy house?" She never really was there for me or my other siblings.

I remember once my dad got out of prison he strived to get me and my sister into his custody. Pulling up to the courthouse not knowing what's going on and asking, "Why are we here?" My sister and I got out of the car and began walking with my mom. I turned to see her slightly smiling at us but it wasn't so reassuring. So we headed in there with all these thoughts running through my head. I'd never seen my dad before so I was very scared. Walking into the courtroom my mom sat me and my sister in the chairs near the front. This guy who I have never seen before was walking up there with my mom. They began talking back and forth, and my sister Brittany and I began talking and she began explaining what was happening. Now at the age of four you really don't know how to comprehend all of it. All that courtroom smelled like was the essence of unknowing. After it was over my mom looked at Brittany and me with a sad yet relieved look on her face. She proceeded to walk us outside, but we weren't going home with her. I began screaming and yelling for my mom because she was the only person who was there for me at the time.

Now my dad didn't get full custody of me and my sister--he got partial custody. I didn't know what that meant at the time. I was just trying so hard to get away from this guy. I only got to see him on weekends and my mom during the week, which wasn't so bad. I eventually got to know him and his girlfriend (who was soon to be stepmom), and my dad got custody of me and my sister--which caused my dad a lot of trouble financially to get custody. We moved in with him and everything changed. My mom never really tried to talk to me and my sister. One time she just got up and left without a trace. Not to mention that she never paid child support, got us any birthday presents, and never came to see us on Christmas--still to this day she still doesn't do any of this. This caused her to spiral downward because she didn't have any responsibility, so she didn't care who she hurt. She chose a life of partying and drugs over her kids. She even had a kid and neither my sister or I knew about it. Still to this day I still don't even get a happy birthday text.

I will never leave my kids behind and make poor choices but instead better myself and work towards my goals. But it goes to show that a mother's love isn't unconditional, and that "mother like daughter" is an irrelevant quote in this case.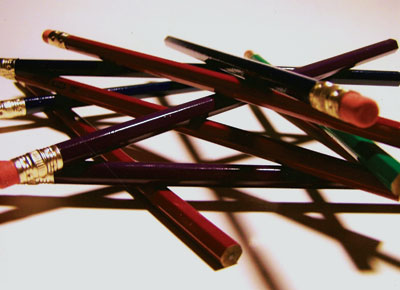 © Nicholas K., Weldon Spring, MO