A Bad Day
August 5, 2016
I get home from school, throw my bag on the floor, and slam the door. I hear my mothers' footsteps as she approaches, and addresses me through the door, "Aww, honey. Are you having a bad day?"

Mom, I wish it were that simple. It's not just a bad day or a long week, or tough times. It's panic attacks on the bus when I'm getting home from school, or nights racked with anxiety, where I stay up because my brain haunts me with the fear of failure or the fear of not being able to live the way I want.

But all of this is okay, it only chokes me.

The worst ones, are the days I wake up looking for reasons to live. And my brain is scrambling to find some, to prove to myself that there is a reason to go out there, to get through the day. And I can barely say what I want I really want to, much less write it. And smiling, or laughing; it feels as though I'm trying to accomplish rolling a two-ton boulder uphill. It feels like I'm swimming upstream, with chains around my legs.

Yeah, now that's a bad day.

So, I try not to let anyone see my tears, because I can't explain them.

"Yes, Ma- it's just a bad day."

"Ugh, it's been such a long week, you have no idea, Mom."

But my red and puffy eyes don't fool her. "What happened, dear?"

Nothing, Ma.

Nothing at all.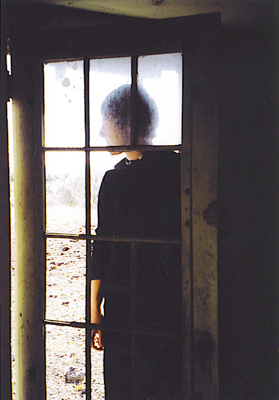 © Lindsay S., Billings, MT