Is There a Difference Between First Love and True Love?
September 5, 2012
When you look back on your younger years, can you remember you first love? Not the first person you loved physically, the first person you loved who loved you back, or the first person you really, truly loved. I'm talking your first, first love. You know, the playground crush back in elementary school? The one you thought you'd be with forever before you even knew how to multiply and divide?

I certainly do. His name… well, that's not important, but when I say I've been friends with him forever, I mean I've been friends with him forever. In third grade, just like every day, we were outside playing on the playground like normal kids. Valentine's Day was coming up and I think to a girl of any age, it's a big deal. He asked me right then, in front of all our friends, who my one true love was. With some hesitation, I boldly told him, "You!" And, to the eight year old version of me, he was my one true love. Except, I didn't think about what the future held for us. I didn't think about anything outside of the elementary school playground I can see from my bedroom window. Not about what would happen when I was in middle school, or when I was a teenager, about high school, or college, or marriage, or kids. To me at eight years old, love was eating lunch with my best friend each day and fighting each other as lawyers to our friends who were feuding about some major pressing issue to a third grader.

As I've gotten older, I've had my fair share of crushes. Best friends, complete strangers, people I've known since I was 10, people I've known for five minutes, and people I once thought were like brothers to me. I've even fallen in love, even if he doesn't love me back. He's the first person I ever really, truly loved. The difference between him and my eight year old first love is that my eight year old first love felt true. It felt real, to me at least. It made sense (though I now know love doesn't have to make sense). I've realized, though, that that love wasn't my "one and only" true love. And that's okay for me.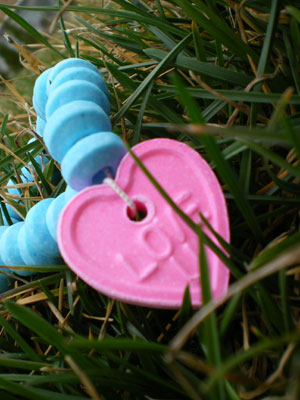 © Jennae P., Kennewick, WA