The Confession of a Fourteen Year Old
July 6, 2012
This is a story of a girl, who's lost in her own life. Not sure of anything anymore. It doesn't feel like she's the one living her life, more like passing through. On the outside, just watching, waiting. For something she doesn't even know will come. Not sure what it is she wants. Yet she knows exactly what it is she wants.

Love. Someone to call hers; someone to make her happy; to take away all the storm clouds in her life. A man that's knows she just wants him, but thinks she deserves so much more. And knows that the whole world, the sky, the stars, the planets, everything and everyone is what she deserves, but would never take it. To make her feel beautiful even when she thinks she's ugly. Just somebody who will always be there for her.

Real Friends. The kind that would stand by her side. Not ditch her for someone, more normal, popular, or whatever. That don't ignore her, or pretend to care. That listen to her words, and hears her screams. Always with a shoulder to cry on, instead of burying her ten feet under with something that should be dead and done with. That help her heal, not pry the wounds open for the millionth time.

Self-loving, not self-loathing. Where the mirror does not hurt. And break you to a trillion pieces. Making her feel ugly, fat, disgusting, a disgrace, a horrible excuse for a human being. Unworthy of life. But shows her true colors. The beauty that hides underneath.

A home. Where she feels safe. Where she doesn't hurt. Where she doesn't have to try to fake a smile. Where all hate dies and love triumphs all. Where friends are real, and don't hide the truth with their lies. Where she sees only the good inside herself.

All she wishes for is to not be lost. To live her life. Not watch on the sidelines. To laugh. Not cry. To have the rain stop crying for her. A place to see the beauty in the world. And have the wind bring back the pieces of her life that fate stole. And have the sun bring back the warmth she has nearly forgotten. And have nature bring back the girl that everyone sees, that smiles, and laughs, not knowing that it's only there to hide the hurt. Let the shell of who she was, become the girl she was and knows; hopes; prays that she can still be once more.

This is a story of a girl. Whose faith keeps her from shattering like a fallen statue.

This is my story.


I'm the girl that no one sees. That you pass by in the halls, not giving her a second glance. So you never see that how little she smiles. In class I'm the girl you pretend isn't there. I can tell you don't like me, but that doesn't mean that you can't get to know me. Ask me something and I'd tell you. I guess because you're not asking, I'll just tell you the things you don't know.

I know you think I'm weird because I'm always reading. But what you don't know is I do that to escape for a little while. I love to write; songs, poems, books, you name it, I write it. It lets me live a different life, if just for a little while. I focus on school work, because it helps distract me. I believe in God because I can always depend on Him. When I "zone out" I can still hear you, I'm just picturing the future I wish to have someday.

I don't care if you like me, all I want is you to accept my differences. Understand that I may smile and laugh, but I am actually going through a living h*ll. That the smile and laugh I give will almost always be a less-than half-hearted smile.

The last thing I have to tell you about myself is this...

… You know the question adults always ask? You know "what do you want to do when you grow up?" Here's my answer: I want to write stories and poems and books and songs that let people know they are not alone, that others hurt too. That I hurt too.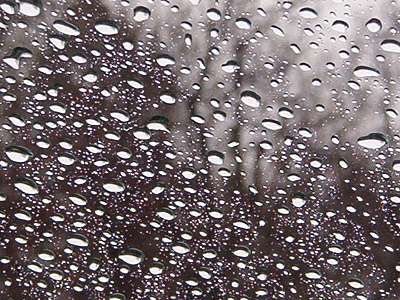 © Terrin C., Humboldt, IA