Winner
April 10, 2012
I had really wanted to win.

But then again, who doesn't? Nobody sets out to lose. Nobody puts in hours of effort, painstakingly fixing all the last minute details, only to give the prize to someone else. Nobody stays awake at night fervently praying in a final attempt to be the one, the sole winner, the best.

So perhaps I'm not alone in my disappointment, my shame. I had tried to be head prefect, and I had failed. An entire year of effort, of secret plans and manipulation, all dedicated to making me seem like the perfect leader. I had fed them, clothed them, and taken them home with me. I had gone to their games and recitals, just to support the international students whose parents couldn't be there. I had stepped up when assistance was needed. I had listened to their complaints and woes. I had done everything that a good leader would do, so why wasn't I chosen?

Maybe it's because I didn't believe in myself. I told myself over and over again, whispered it to myself as I lay in bed, that someone else would win, that I would be passed over for a better candidate. I refused to admit how badly I wanted it, that I could almost taste it, a sickly-sweet victory that meant all my effort hadn't gone to waste. But I didn't want that bitter feeling of regret, of knowing that I just wasn't good enough.

If I close my eyes for a moment, I can almost pretend that nothing happened, that we won't find out the winners until tomorrow, and I still have a chance. But that only works for so long, and then it's gone, a shadow retreating back into my heart.

One day, that shadow will resurface. It'll poke out its head, tentatively at first, and then bravely, confident in its own abilities. It'll give powerful speeches that bring crowds to their feet, hooting and cat-calling. It'll be a gentle but firm guide, one who emerges when a people desperate for a leader calls out. It'll be there.

But for today, I am stuck here, attempting to hide. I refuse to acknowledge any emotion, fearful that they will think me weak. I do not want their sympathy, but I begrudgingly accept it, the losing candidate in an unimportant race. Someday, when that shadow reappears, I will be victorious, a glorified winner. But for now, I am a loser.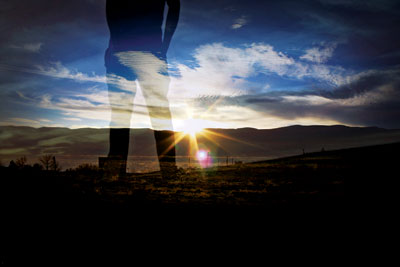 © Ezekiel R.