Love Thoughts Found in the Fruit Isle
November 11, 2011
A little girl at Albertsons asked if I was married, and I told her no, not yet. And then she looked at me with a puzzled look on her face, and asked about the ring. My boyfriend gave me a ring last year and asked me to marry him, unsure of what I want at this point in life, I told him no. He has stuck by my side throughout a lot.
My response to this young girl was natural, "I am going to be married." And she asked "to who?" And I automatically said "To the most wonderful and thoughtful man ever." "Really?" "Yep, he treats me like a princess and like I am the most important person in the world to him, and I love him with all of my heart."
The girl sat there thinking about that for a minute or two and then turned to me, "I hope one day I'm as lucky as you." And I told her that one day she will be find someone like him, but not to settle for less. My other words of advice were, "Don't let anyone tell you he's not good enough because he's a little different, be true to what you want and who you are. Find the special someone who will make you happy."
When she left, we both had the biggest smiles on our face. I found happiness that night by standing in the fruit isle and being friendly. Joy is found in the most unusual places such as the fruit isle.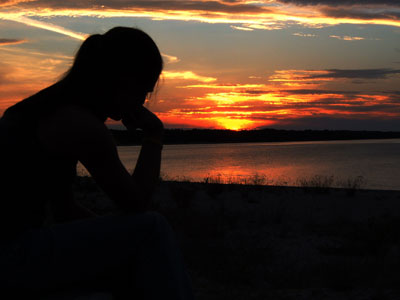 © Hilary L., Rogers City, MI