One in the Same
September 23, 2011
Some things shouldn't remain a secret living inside your head. Trust me I should know. You might think it's a good idea, to keep things to yourself. You may think it fun. It's something only you know. But that secret is a poison. A deadly mixture of secrecy, lies, and instability in relationships. See? It's deadly. It's not like some people can't handle it. Some have poker faces and you would never guess what's hidden behind those sweet, sunny faces. Secrets are lies. They are one in the same. You lie about Happiness. You lie about anger. You lie about envy. Lies, Lies, Lies. Only you know the truth. That makes it your secret.. You think it won't come back to get you. It'll be forgotten in Months, weeks, days, hours, minutes. Seconds. Time wizzes by so fast. What about those people who aren't so good at keeping secrets?? Their eyes twitch. They speed over words. They begin to sweat under the pressure. They act abnormal. The Poison kicks in and the effects begin. Effect 1. Your lie becomes an explosion of hurt, hatred, pride. Effect 2. The Explosion causes a blowback for both sides. You are both damaged in its harmful wake. Effect 3. The death of something good. Trust me, I should know.


I've had secrets. I won't deny it. But I knew I was lying. I knew that every time I told someone that I didn't know anything, I was lying. You have too.

Oh well. It was for the best? …Wasn't it?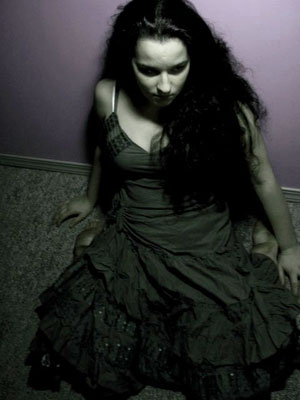 © Brianna D., Everson, WA