Sweet Home Alabama
May 26, 2011
It's hard not to completely love your grandma and want to spend as much time as possible with her when she lives 800 miles away. Especially when she's your only grandparent. When she visited I thought it was the most amazing thing in the entire world. I'd prepare for weeks before she came to see my family and me. I'd clean the clutter out of my closet, so many clothes came out. I'd scrub my floor, put all my toys away, and make my bed. Now mind you, I'm nine and a very messy child. My grandma always stayed in my room and I'd sleep in my brother's room on the floor because I loved her so much. I thought she was absolutely the most amazing person ever.

Aside from last year the last time I saw my grandma was when I was thirteen. She lives all the way in Alabama and she hates traveling so I only saw her once a year at most. The past few years though she hasn't came up because she smokes all the time and has a lot of lung problems.

The summer of 2009 I went to visit my grandma. She lives by herself in a trailer in Smiths Station, Alabama. Otherwise known as nowhere. She can't walk for more then five minutes and she hacks up her lungs while she coughs. She smokes non-stop all day, all hours. Aside from that though, when my plane finally arrived and I saw my grandma I was still excited to see her, I still remembered her as I had all those years ago.

When I first got down there she was really nice to me. She bought me whatever I needed, talked to me all the time, watched movies with me, etc. I would also help her, I'd go to the store and get her things because she doesn't have enough energy to go out and do that kind of thing.

After a month my grandma said, "I wish you could live with me I love having someone live with me." My mom found out and told me to stay with her because she needs help. My mom and I then had a conversation with my grandma I told her I would stay with her and she was ecstatic. I got enrolled at school and everything was going great. My grandma and me would watch a movie every night and eat dinner together.


After a few months I started getting sick of living there because I missed all my old friends and my family. I started hanging out with my friend Courtney a majority of the time because she felt like family to me. I think that may be a reason my grandma started getting angry with me all the time. My grandma, apparently, has never really been a great person. She was an alcoholic, while my dad and uncle were growing up. She gave up on their two older sisters when they were 16 and kicked them out. She also used to get really violent. I'm sure glad someone warned me about this before I moved in.


I wasn't a bad kid down there. I was actually making good grades; I had all A's and B's unlike the year before with all D's and F's. I also wasn't hanging out with any "trouble making" kids. My grandma actually adored Courtney who was pretty much my only friend. My grandma and I got along most of the time we got into a few fights but that's normal for people who live together.

My grandma never really left her room because of her energy level I'd go into her room if I needed to talk to her. The day before I left to move back up here I had warned my grandma it was Smith Station High School's graduation and Courtney would be graduating so I wanted to go. She said it was fine for the three weeks before hand. When I told her the day of she was kind of upset I wouldn't spend the day with her. I did however warn her way before hand. I went to the graduation and then went out to dinner with her family. We drove back to my house because she was driving me to the airport in the morning. It was 11:00 p.m. and my grandma told me to be home at 10:30 p.m. but I called her and told her I would be a little late. When we got there I had to call her at least 15 times till she answered and told me she wasn't going to let me inside. I waited on the porch for ten minutes till she opened the door and told me "pack up your s*** and get out of my god damn house!" She slammed the door on Courtney before she could get in. I packed up as much as I could, I couldn't bring everything though because she kept yelling at me to leave. Courtney and me had to go back to her house and wake up her parents so we could have somewhere to sleep that night. I haven't talked to my grandma since.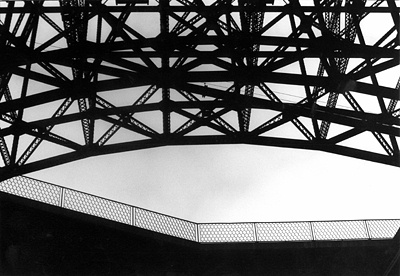 © Steve S., Marblehead, MA