Speed Bumps
June 10, 2011
I was on Facebook, talking about how bad I did on my chemistry exam with a friend. I got a C, which brought my final grade down to a freaking C also. Now, if you know me, then you know that I don't like to get anything lower than an A. I get deeply irritated when I get B's, imagine when I get a C. I cry. I scream. I question my abilities as a student, but further, I question my abilities as a person. I've always validated myself through grades. Ever since I can remember, school has been the one thing in my life can make me feel euphoric when I succeed, but it's also the one thing powerful enough to break my spirit. The only people whom I have ever really been envious of in life are those who succeed at school without even trying.
I dream of getting into the University of Florida, prompting me to work sometimes excessively hard. In fact, I've been dreaming about going to UF and having the perfect college experience since the fourth grade. And with the brutal hit that my GPA has taken, chances are this sister ain't going to be a Gator anytime soon. Imagine my chagrin, my acute sorrow. All that effort that I've put into being a potential UF candidate has gone down toilet along with my GPA, and I haven't even applied yet. However, in the process of feeling increasingly sorry for myself, my friend said something very interesting. She said, "Eh, it's alright. It's just a speed bump." Just a speed bump? Are you meaning to say that all my hard work has been in vain? All that pressure that I have myself put on has been pointless? Is it possible that my expectations regarding my grades, but certainly other aspects of my life also, have been too great? I don't know the complete answer to these questions. Frankly, though, I'm beginning to agree with her. It's dawned upon me that nobody expects me to be perfect, except myself. Nobody and nothing will ever be perfect. Life isn't perfect. In fact, it's quite the opposite. It's messy, chaotic, bewildering. But isn't that the best part? Without these "speed bumps", as my friend put it, we wouldn't be the people that we are today. We wouldn't become the people that we want to be tomorrow. Our experiences are what shape us into who we are. They teach us that sometimes our plans aren't always going to work out and that that's a good thing, because we get so involved in own thing, that we forget about the needs of others around us. Most importantly, though, we forget about God's perfect will for our lives.
So I as I sit here, with red, puffy eyes and surrounded by snotty tissues from all the crying, I've realized that there's more to life than this. Let's face it, life isn't going to get any easier. There's going to be plenty of speed bumps along the way. What matters the most is how we deal with them. We can either make the mistake I have constantly made through the years and let it overcome us or we can look around us and realize that life is short, but very, very beautiful. We can realize that other people need our help, that we are more than just our flaws. So forget a 4.0 GPA. Forget the "perfect" college experience. I'm going to move on, forget the past. I am going to live and enjoy my life the way I'm supposed to.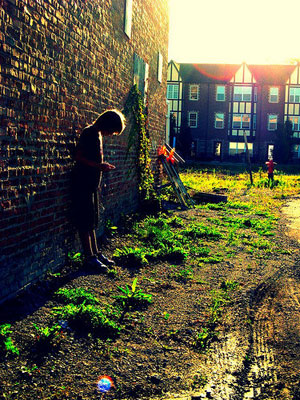 © Jessica R., Westchester, IL