My Personal Narative
March 24, 2011
Remember that feeling, that image you have created, of pure joy and happiness. That special feeling of how you know this one goal could be accomplished without a doubt. This was my exact circumstance. There I am, a young girl just maturing and realizing my future. Looking out onto the soccer field. Naturally having the time of my life, I smell the wonderful aroma or fresh buttery popcorn, salty right -out-of the oven pretzels, and that oh so sweet smell of cinnamon sugar on the delicately twisted churro. I can still remember my mouth watering for that half time snack. My mother hands me that precious piece of paper, and we burst out of our seats like popcorn it's self. Before I can get out of seat quick enough, my eyes glimpse onto the field. I see something I had never seen before, cheerleaders. My immediate reaction was not: Look at those snotty, stuck up, full of themselves cheerleaders; it was more of a "wow, that looks like they are having the time of their life out there!" I immediately switched my focus onto the field, watching their every move, especially looking at their jumps, tumbling, and the stunts. The music stopped, they walked of the field, and I was left in complete awe. My future from that moment on had just been decided for me.

We finished the game, packed up, and went home. I sat on my mom's bed and just looked at her, I mumbled these few words "that's what I want", and she suddenly mumbled back "I know". She told me she had already spoken to another mom of a cheerleader on the team who lived in our neighborhood. She gave us the Cheer Company's number so we could see what was available for us; the company's name was Raglan Coast Cheer. The next week my mom called and they said tryouts were already over and we could not be on the team, but they fortunately had private lessons so we could brush up before the next tryouts come around. My twin sister Makelle and I were so excited we couldn't wait. To our realization we had a lot more than brushing up to do. We had no idea what anything was called, and had no idea even how to cheer, except to yell out rhymes to the crowd. Our very first coach was named Shea. She was a former cheerleader to Dixie College. When we first arrived there were about four or five other girls there ready to learn how to cheer also. She taught us the basics such as angles and names to different moves. As the lessons went by we started to catch on. She eventually taught us how to do jumps and splits. Soon the days turned into weeks, the weeks turned into months, and we started to get really good. Suddenly tryouts were here and we were stressing out.

Our car pulled up to the gravel road, we walked across the street with our new shoes, and ready- to- go attitudes, although inside I wanted to hide under a rock. We went inside, signed our names, got a number, took our picture, and sat on the gym floor to stretch. The coaches really seemed to like us the previous times we talked with them, but for some reason I had some resentment. They taught us a simple dance and had us warm up our tumbling. They then had us really try out after about an hour of doing the activities previous. This was the moment of truth; the shining spot light is all on you, and the pressure of a thousand weights upon your shoulders. She called my number, I performed the dance only messing up once or twice, my jumps and kicks were perfect, and my splits were surprisingly impressive. I walked of the floor with a prayer in my heart, hoping my dreams would be fulfilled.

They had a clipboard in their hands with the girls who made the team, they started to read of the numbers, all our friends were being read off, my sisters was read, and still not mine. My heart was disappointed. To my surprise they very last number read off was my own. My down in the gutter looks went to complete joy and happiness. I wanted to scream hallelujah! My dream had been fulfilled! They cheer team was wonderful, we had awesome friends, and I was one of the best on the team. I gained better jumps, splits, and I learned how to do a back handspring and a back flip. We went to many thrilling cheer competitions and won first place in almost every one. Our team was also able to go onto nationals, which was in California. This cheer team to me was a road trip, and I had the ride of lifetime.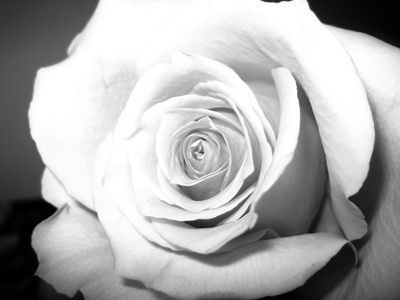 © Kimberly C., Houston, TX