You've changed me
March 1, 2011
I hate that I don't talk to you anymore. I hate that it feels like you're slipping away from me piece by piece like sand falling from the creases and gaps between my fingers. I hate that you're leaving next year for collage and I'm going to be left on just my second year of high school. I hate that you have a girl friend. And I hate that she doesn't like it how you used to hug me.

Whenever your skin touches mine it's like an electric impulse that slips between you to me… or me to you. I don't know; I feel silly. We used to be so close, you'd text me, or I would text you and we would just talk and talk and talk… and talk for hours. We would be so open with each other, I felt like we were growing together; becoming one. You'd say stuff about your problems with your girlfriend and I'd try to be a supportive as possible and I'd tell you about my troubles at home, and when we got to school we would just laugh and laugh like nothing had happened that night, and pretend that we weren't really close at all… or were you not pretending?

I'm not beautiful, but then again you aren't really either. We would make each other feel pretty though, complementing each other on something every day till we memorized each others clothes. I feel like you changed me those first couple of months that we'd talk to each other. All of my friends always acted like… well, freshman. And there I was, still adjusting from talking to you. Talking like I was older then I actually was. But the problem was, that once I started to change little by little, I started to be unable to flip back and forth, freshman to senior. I was slowly getting stuck, like an old lady in a young girl's body. You changed me this year. You changed me this year to be more like you. You changed me this year to be more like a piece of myself that I never peeled back the curtains long enough to show. You changed me this year to be more like myself.

You did so many things that shocked me, pleased me, excited me, scared me, taught me, and made me… me. And for that I will always be thankful. I hate that we haven't talked in a really long time, but you showed me that something's just happen for a reason, and even though at the time it just seems unfair and distressing, it'll be worth it in the end. You told me to trust you. And so I do; every word. And for all of those reasons that make you so wonderfully perfect. I hate you. But… more than anything…

I'm so happy that I met you.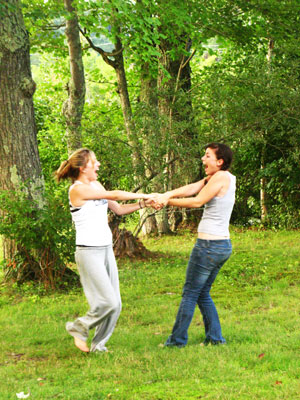 © Chantal C., Falls Church, VA