Untitled
January 17, 2011
Son of Cionaodh. Son of Kenneth. Daughter of Steven? Why are there definitions of names? Does each and every person have to live up to what their name means? No. Each person creates their own definition. A new meaning to their name.

Flipsides Pretzel Crackers. That's me. Part cracker, part pretzel. One side is full of a sweet, buttery taste, almost melts in your mouth. The other, a sweet salty crunch. It's a cracker of unique flavor. A cracker that doesn't need extra toppings. A cracker of two sides.

No, not all people love pretzels. I don't. The pretzel is the first impression. Sometimes my first impression is pure shyness. I'm quiet, timid, shy. Sometimes it leaves people with an imprint of "salty". If it weren't for the flipside, you would want to spit it back out.

But after a while, that soft, comforting buttery taste settles in. Your mouth starts to water with a warm comfort of the Ritz cracker. It leaves you with a calm feeling. Satisfaction. It makes up for the salty pretzel. That shyness starts to fade away. Never to be seen again. And then there's a warm feeling. One of laughter, comfort, friendship. A feeling so different than before it's like a new person. A new name.
It's that capital K that stands out from any other name. It gives a unique feeling. That symbolizes the flipside. The "Mc" is the before, the first impression. Just two simple letters. Then there is the capital "K" that stands different. Splits the two parts of the name in half. An unequal half. Because the second half is better. The second half is what true friends see. The second half is what true friends love. The second half is what I truly am.

McKenna. A unique name I love. One that truly characterizes me.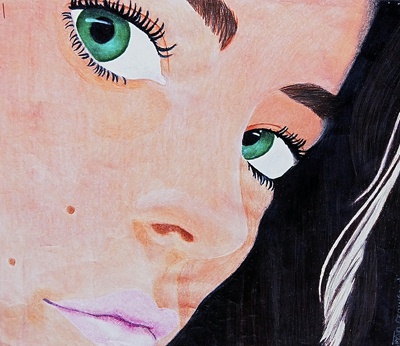 © Keenan C., Kannapolis, NC