My Family
October 12, 2010
"Stop touching me!" Our play was in a month and we were still goofing off. Jordan's character, Mary Agatha, was a nun with half-and-half mood swings. On the right half of the stage she loves my character, Mary Margaret, but on the left she does not want me touching her. 'Mary Agatha' would walk off the stage followed by me, when we got offstage we would break character and laugh hysterically. That is something that we are not supposed to do and get in trouble for doing the most.

The directors, Hinthorn and Trixler, would shush us and practice would resume, with the occasional giggle from the cast not on set. All of us would get so caught up in watching each other do their parts that we would not come on at the correct times and would have to rush on amid Hinthorn's shouts of "Hurry up!" and "Where's so-and-so!" We put on our stage faces and finished the scene but as soon as we stepped off the set it was like we could let go and be ourselves with the people around us.

All through practice we would joke around, making fun of what Chelsee says here or what Jacob does there. When Chels would mess up we all shouted encouragement. Chels laughs, thanks us for the support, and tries the part again. This is how we are, encouraging towards each other. Chelsee is not the only one to mess up, but no matter who it is, everyone jumps in to help. When a scene is done successfully, a cheer would arise and everyone would feel really good about themselves. "Congratulations!" and "Good job everyone!" were shouted to all, and no matter how we are when we are not at practice, we are one for this instant.

By the time practice was over we would be silly from laughter and trying to hold it all in so no one thought we were crazy. All of us would go outside and play Sparke Ball, a game we had made up together. You play it by having a thrower and a lot of catchers. The goal of the game was to catch the ball when the thrower threw it, nobody kept track of points but everyone wants the ball and we push each other out of the way to get it.

The next day was set building and we were all excited to see the play coming together. When we lowered the flats, you could feel the tension in the air while Hinthorn and Trixler held their breath as the ten-foot canvases were lowered to the ground. We worked really well together, already knowing each other's strengths and weaknesses and we worked around that. While screwing the flats together, I stood with my friend April and we both "oohh"ed and "ahh"ed over the construction. The way it came together was pretty awesome.

Chelsee, Jordan and I were really good at painting sets while Jacob was horrible at it, so we would always do the painting while he 'supervised'. Painting was my favorite time, everyone always goes home covered in paint, this time the color is a very pretty blue, so we all looked like the people in the movie Avatar. Hinthorn would yell at us to get to work, except for April, because she is a cripple, which would make everyone laugh, except April who wants to help and feels bad about not being let.

Everyone would watch out for April, she would not tell us when her foot hurt so we would just make her sit down all the time. We all cared about her and did not want her to get hurt even more. If we were lucky, she would be able to take off the cast before production night and she would not clunk around the stage.

When all the flats were up we stood back and looked at them, all of us so proud of what we had accomplished. Trixler was happy that we had finished in a couple of hours what usually took a few days. Everyone complimented each other while we cleaned up our mess, putting away tools and memories.

When we were done, we walked off the stage, into the choir room. I looked back and watched as Hinthorn turned off the lights, plunging the stage into darkness. Everyone got their things and filed out of the choir room, slowly walking outside, leaving our good time in the theater. For now, our 'family time' was over. But it would begin again the next night and I would have more memories to last me through the time when there would not be a play.
The whole cast becomes your second family when you are spending so much time with them. They help you through your best and worst times and are your best friends. Never have I had a better time or wanted to spend time with any other person as much as I want to with the cast members. They are so supporting and I have no idea what I would do without them to help me or to give my support to one of them. They are my best friends and I love them all.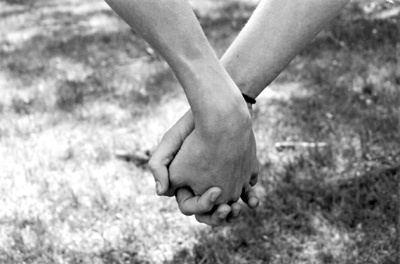 © Alexa T., Pompton Plains, NJ