Summer (I Apologize)
July 12, 2010
I have accquired a computer in my bedroom, so you might think that I should have some new stuff posted. I should. I don't.
The past month has been crazy. My internet only works through wifi, so it doesn't always work. I've been busy on mocospace, rekindling with someone I loved. And now I love even more. I got an android, so I've been on that a lot. I got a job. I know what you're thinking. "The freak actually got employed?" Yes I did.
I've been practicing for my driver's test coming up, practicing singing for Choir Camp coming up, practicing getting up for school coming up, and failing. I got my two best friends back and got to spend some time with them both. First I spent two hours at Nathan's watching YouTube videos and laughing. I guess I am ticklish. Then I spent about five hours with Skyla and went to church with her. I thought I was gonna burst into flames. I'm not to big on religion. I don't mind it, unless someone's trying to shove it down my throat. Thank goodness the pastor didn't.
I had a good time yesterday. I've actually had a pretty good summer. I can't wait to go back to school, though.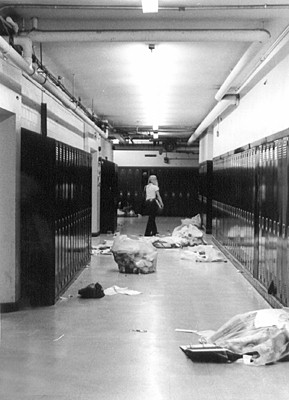 © Halsey S., Marblehead, MA