Faster
April 2, 2010
"RUN! GO FASTER! I KNOW YOU CAN!" my coach yelled as i was stepping up for my turn on the drills.

this was the moment. my first practice, my time to shine. too bad, huh?

i was rounding first, heading to second, when my foot snagged the grass. my foot turned. i was over whelmed with pain. but i kept on going, i didn't say anything.

i wonder if anyone noticed?

i just kept. i held it up. i knew i had to keep going, show my stuff. i was gunning it, ripping up the dirt. the feeling was like nothing.

most importantly the pain. it wasn't there anymore. for a while. when i stopped, i sat down next to my teammate. everything was fine. until i woke up the next morning.

it hurts even more now. i don't know what to do. all i know, i went faster.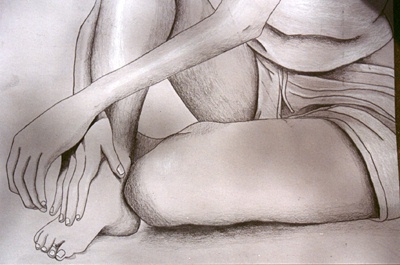 © Rebecca W., Kannapolis, MD