Melody Lundy, Geography, Cleburne High
MAG
December 11, 2009
Imagine walking into a giant zoo filled with roughly 1,000 animals. The hyenas (sophomores and juniors) cackle, the alpha lions (seniors) growl, and you, the lowly zebra (freshman), cower in fear, with "fresh meat" conveniently written somewhere on your body. However, there proves to be one place of refuge: Room 224A, the home of Mrs. Lundy. The "mama zebra" who protects her young, better known as the freshman World Geography Pre-AP teacher, Mrs. Lundy has truly helped all her students throughout their high school careers – especially my now-senior class, her first class at our school.

High school can be rather intimidating for a ninth grader, but Mrs. Lundy nurtured all of us through these fears. For example, IPC, or Integrated Physics and Chemistry, was required freshman year. The Physics part proved challenging for most of us, and Mrs. Lundy offered to help before and after school, even though she wasn't our IPC teacher.

Mrs. Lundy also excelled in her own area of expertise; World Geography became exciting through the many hands-on projects she assigned. Our first project, which explored the culture of a prior decade, really brought the past to life. Mrs. Lundy allowed us to showcase our individual talents, and since I adore fashion, my project on 1960s culture in the United States included a fashion show, with explanations of what the ensembles meant. Four years later, I still remember what I learned about the '60s-era effort to shake up the perfect ideals of the previous decade.

Mrs. Lundy always goes above and beyond to help all of her students. One day during sophomore year, I had a horrible realization: I had completely forgotten about my Pre-AP English II project. My eyes filled with tears. I did not know how I could construct an entire poster in less than an hour. Mrs. Lundy came to the rescue. She logged off her computer so I could type up my captions, dug out construction paper and glue sticks to paste up my text, and even used her husband's computer to find pictures to match my captions. The entire poster was finished in time.

This year was difficult for my heroic teacher. A couple of months ago, Mrs. Lundy was hospitalized for blood clotting. Our class was in despair when we heard the news. But a few weeks later she was back in the classroom, despite her trauma, and returned to coaching our Current Events UIL team too. Mrs. Lundy truly deserves to be an Educator of the Year because of her passion for teaching, and for the well-being of her students.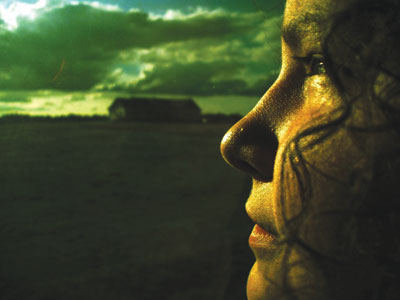 © Crystal E., Charlotte, NC