The Coward
December 1, 2016
I strolled downtown on the cracked pavement a few weeks ago in the late afternoon. A deaf lady sweeter than sugar cane traveled with me on the rough cracked pavement. Her hair was in a red curly bun at the top of her head. We walked the same path we do daily while we slowly signed back and forth. I can hear and am not fluent in ASL (American Sign Language), but the deaf lady is patient and kind. She travels to work at a restaurant we pass while I always walk to a friend's house a bit past her work.

This particular day a family of six came walking towards us, this was no surprise since we were downtown and the streets are always busy. They wore dark clothes and some smoked cigarettes. Three kids that had to be in elementary school bound all around the small walkway with a grandmother trying to keep up, while the two adults strolled behind. I smiled at them but said nothing, and continued to sign to my friend next to me. The strangers laughed among themselves, paying no attention to us. The last member of their group, an adult, came to pass us and did not know I could hear her.

"Loser."

One word, five letters, and two syllables.

She puffed her smoke out of her rotten mouth at us while I stood stunned. My companion did not hear her, for she was deaf, but what if she read the stranger's lips? She kept walking as if nothing was wrong. Part of me wanted to turn and yell at the lady, maybe I would tell her her sins. I might've demanded an apology for the wrong committed against me. I'll never know what I might have done, how I would have reacted, or what I should have done. I could have told her that we are all human, and she was no better than the deaf.

But I didn't.

I kept walking on the cracked pavement. My heart began to break for humanity if this was how we treated each other. Where was the love that I once believed was everywhere? I allowed for someone to persecute another for being different. I am the coward that kept walking.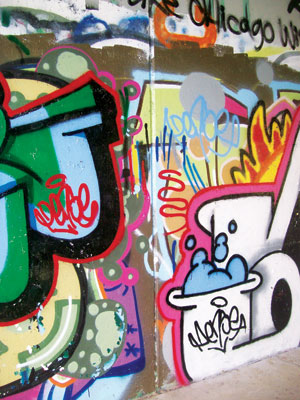 © Michelle W., Ada, MI