Kristof Bullying Contest - A Teens Point of View
May 27, 2012
Should you have to be punished because of your religion, your gender, or even your skin color? The short answer is simply no. As most teenagers my age can see, bullying has grown at an almost mind boggling rate, and has spread to every single corner of the earth. Even in elementary school, I was beaten and laughed at for being overweight. The intense pain I felt inside had made me promise to never bully an individual, but sadly, I am a bad liar. Maybe I had not realized what I had done, but others did. I had been making fun of kids with weight issues and had punched people smack in the gut. Only a couple of years into my vow, and I had gone and burned it up.

Do other bullies know what their bullying does to a persons' mind? I still cannot imagine the excruciating pain of those who have committed suicide due to other's actions. Last year as a seventh grader, one of my best-friends, Anthony, was messed with, because he was too overweight, just like me. Those who bullied Anthony didn't even get to know him or his family. He was the coolest guy I knew, and still is, because even when he was called names and picked on, Anthony always kept his cool. I believe that Anthony dealt with bullying in the most perfect way.

Eventually, our generation or the next will have to see bullying as a real issue, and not just some kind of simple horseplay. And I know that soon, we will put aside our differences and be able to see each other for who we are and how we act. I learned recently, a simple one step solution to end bullying, and that solution is "Stop it." Is that really too hard? If only I could have helped to end bullying when I was younger, but sadly, the past is the past. Though others may not admit it, bullying is all over our world. It is our job to end it. It is everyone's job to stop it.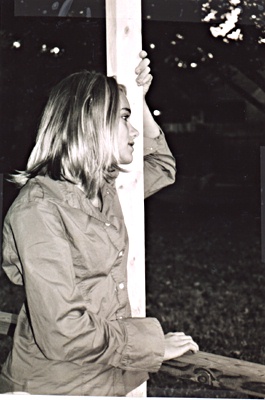 © Tiffany A., Southaven, MS