We're all the Same
May 24, 2012
I remember the day that he walked through the door of my Video Production class. No one knew what to think of him. He was bigger than most people with long blonde hair. I remember the boys in the class trying to get him to do something stupid, like tell a joke. He did. He was really funny. But sometimes he kind of intimidated us. Then there was the day that he walked out of the classroom before class was over, without permission.

"He said he's going to kill himself because of you guys," The same boys whispered to me and two of the girls that I sit with. I almost dropped my books. The other two girls just laughed it off and said I was overreacting because I was worried about him. The guys laughed at me. I didn't do anything, I thought quickly. Didn't I always smile at him? I never gave him a dirty look or called him any names. That was all these guys. But what if I had done something and not realized it?

He didn't show up to school the next day. Or the next. Or even the next. The guys that had taunted him when he was there turned to taunt me, since they knew that it was tearing me apart. What had I done? I had to have done something. I took part in making a boy feel so bad that he felt the need to kill himself. The next day, he showed up. The two other girls still didn't care, but it was like a weight lifted off of my shoulders, like I could breathe again. I smiled at him and said hello when he walked past. This went on for a few days. I haven't seen him since. Did he drop out or did he choose the alternative? I take jokes about suicide seriously now.

I remember seeing the picture on Facebook that day. I remember seeing the picture of an African American girl, not the most perfect girl but certainly not ugly. No way. But I remember the caption and it plays through my head often. "Like this if you look better than her." 5,000 likes. 500 shares. One million thoughts of disgust running through my head.

How can we be so mean to each other? That person that you just made fun of is just as much a human with just as many feelings as you have. You are no better than them, and they are no worse than you. Everyone has a story and you don't know if what you say is going to finally break them. People wonder why we have so many teenage depressions and attempts at suicide. The people around them are the reason for that. Open up your eyes and see what's going on around you. Help someone out if they need it. Stand up for them. Be their friend. They're the same person as you. They deserve the same.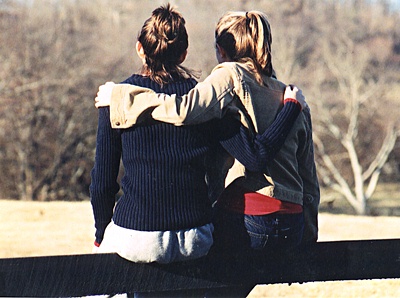 © Jaime M., Wichita Falls, TX