A Normal Day
April 16, 2012
He stares at the wall as tears drip down his face . He sits still with his knees against his chest . He thinks back to the words that were told to him as he walked down his middle school hallway "LOSER , GET A LIFE ! JUST DIE ALREADY ! DIE" . He sits up and puts on a smile like no one has ever seen and drys his tears and heads towards the walk in closet at the foot of his bed . As he walks in to the closet he grabs the brown belt hanging from the door knob , drags a chair and places it under the wooden beam across the top of the closet . He ties the belt around his neck and ties the other end around the beam . As he slowly placed his foot on the edge of the chair and pushes it , "bang,bang" as the chair falls . "Yank!" the sound of his neck snaps and "ahhhhhhhhhhhhhhhhhhhhhhhhhhhhhhhhhhhhhhhhhhhhh!!! MY BABY!" the screams of his mother . DID THIS NEED TO HAPPEN?

The verbal harassment of one
Strikes the neck of a 32 year old women's son
And there was none
to stop it , not even one .

That one person who spread those words
Was acting like a true turd
And said he never even spoken a word
Isn't that absurd .

Now why does one have to suffer
For another one trying to act tuffer ?
We are all human so why bully
And act like its habitually?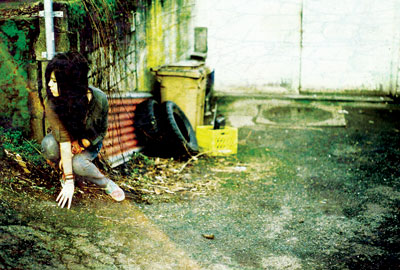 © Hailey J., Lake Oswego, OR