Never Miss A Moment
November 22, 2011
She enters the room with each step she takes. Thinking what is she doing and why should she go. She looks in the room and sees everyone dancing and laughing. She is nervous and scared but she wants to go in. Her friend sees her and goes to her. He asks her why she isn't in the room having fun and she says she is afraid to. He looks at her and says "Well then I will show you how to have fun if it kills me".
He takes her to the dance floor and starts dancing. She is laughing and starting to dance. She is ecstatic and happy with that moment she has. She stops and looks at the clock and noticed two hours has passed already. She can't believe it almost all over. Her friend notices she is sad and whispers in her ear. She smiles and grabs his hand and finished her last dance.

When everything is over her friend takes her home. As she walks up to her house, she stops and tells her friend she is so happy that she could die. He thinks she is joking but she is telling the truth. She says goodbye to him and goes into her house. Six hours later an ambulance is at her house. A neighbor asks what happened and a paramedic says "A girl died in the house". A hour later the girl's friend is at her house crying because for she was right about how life can be there and then be gone the next.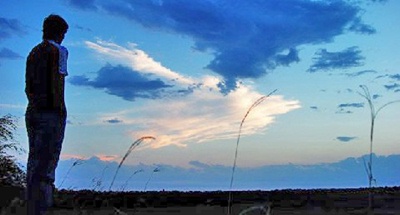 © Stefanie K., Katy, TX