the truth about time part 1
March 10, 2011
You know how this part goes. Once upon a time, a long time ago, blah, blah, blah. This was actually pretty recent, so I'm not saying that. It all started at exactly 11:59 pm... I woke up at that time, otherwise, it wouldn't matter. In that day, you could never tell what time it was.

It all started that morning. The 11:59 part happens later. This is important though. I was woke up this morning by the ringing of my alarm clock. Which I remember shutting down repeated times that night.

Later in class the clocks were multiplying. Some started going backwards. We called the police, but they didn't help at all.

Now, as I began; the clock had woke me up on its own at 11:59. It wasn't ringing. It started moving, and split into another clock. this continued they went backwards, they stopped, they didn't even look the same now. They were all splitting into completely different clocks. Then, all at once, they all went to midnight. that's when the hole in the floor opened up, and I fell in.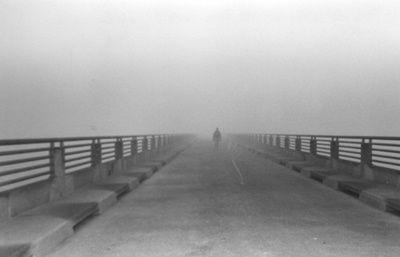 © Becky G.,Westerville, OH