The Letter From Russia
August 19, 2010
1/17/2084



DEAR FAMILY,



My Troop and I have moved on to Willowston, Russia. It's a small town on the Northern shore not to far from Russia's new capital, Barling.

It's the coldest place I have ever ventured. My coat is bigger than the one father won at that contest. I can still remember us laughing and punching him in the gut when he had the coat on asking him if he could feel it, since the coat was stuffed with so much cotton.

I couldn't call you or teleport to you, since they have banned everything that could let you communicate to one another. I guess they think people would be able to give each other the Russian's secrets easily.

Anyway, we also have to wear goggles, the Earth's climate has changed so much that the wind, when exposed to it here, will freeze your skin right off your bones! Not one centimeter of skin can be left bare.

The war here has killed more than one million of our people, but that's what our great country of America was built on, fighting until the other team gives up.

The Russians have threatened to drop a bomb on D.C. an atom bomb. But you have nothing to worry about, we have hundreds of people trying to resolve this issue, watching the skies, and spying on the Russian's military.

Sometimes I think to myself: God must be looking down on all of this and shaking his head in disagreement.

I still can't fathom the fact that our own kind will kill our own. We share this planet together, why can't we make peace with each other? No wars. No lies. No pain. Why can't it be like that?

It's snowing now, they say this is summer but it can't be. There is no summer here, if you ask me. It's always winter. Always snow, always ice. I guess the snow and ice is the reason these people aren't so sympathetic or friendly. They're...cold. I guess if you live here long enough, like these people have, the snow and ice begins to take effect on you, it seeps into your heart.

Until next time...

LOVE,

YOUR SON,

Gabbrial



P.S. I am fine but continue to pray for me. Pray for us all...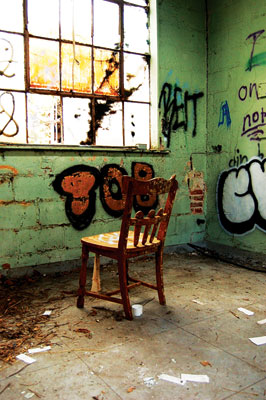 © Gianna V., Sewell, NJ