The poetry cord *continued in chapter 1*
March 1, 2010
"Here let me help you." The man named Eric said, bending down and gently helped me up.
"No! Let go of me! I can stand on my own!" But as soon as I got fully up I fell again. This time Eric caught me. He gently placed me on the floor next to him. I sat there pouting and glareing at him. He just stood there smiling at me.
"Close your eyes." I was confused. "No. Why should I?" He just shrugged. "Ok, but if you hurt me..." I closed my eyes and as soon as I felt his cold hand touch me, I opened my eyes grabbed his hand and flipped him on his back.
"Now. Why am I here?!" I asked holding him down. He smiled, picked me up and shoved me against the wall. As soon as he shoved me I went into complete break down and flash back mode.
"No. No! Please don't bite me!" My eyes went black and I shoved Eric away. I fell to the floor on my knees and covered my face and cried. Eric ran over faster than any human could, wrapped an arm around my waist so I was facing him.
I opened my eyes they were still pitch black and fell over into a ball in his lap unconcious. A few minuets later I calmed down and woke up pushing my self off of Eric. My mind was lost, I was stuck in a flashback till Eric shook me out of it.
"Charlet!" He yelled at me. "What ..oh I'm sorry.....wait I don't have to say I'm sorry to you!" I yelled. I crawled away as fast as I could then Eric appeared in front of me. Then pushed me back on the floor and was about to bite me till I pushed him off me with my feet. I still thought he was human but I'm not sure anymore. He flew backwards and it his head on the wall behind him. To be continued....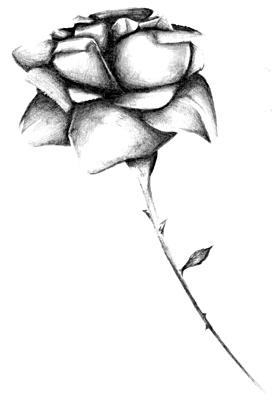 © Yisrawayl G., Philadelphia, PA