Glad Tidings from New York
October 20, 2017
Her hair matched the foliage perfectly. The dyed locks of dark orange blended in with the hundreds of dead leaves scattered along the ground, as well as the few that clung onto the branches of the trees above.
The wind that day was particularly strong, pushing her hair back so hard it looked as if it might be blown off. Sensing my presence, she turned around slowly, her hair now attacking the side of her face. Our eyes met, and we slowly began walking towards each other. Once we got close enough, she pushed her hair out of her face, preparing to speak.
"What's up?" she asked with a look of slight confusion on her face.
"Do you know yet?" I inquired.
"I haven't had a lot of time to think about it. I'm going to New York tomorrow to visit my mother. I'll know when I come back" she replied.
I was upset, wondering why it was taking her so long to think about it. Not wanting to make it seem like I was mad, I responded with "OK. I understand. I'll see you when you get back. Do you want to meet at Angie's? 7:00?".
"Yeah, sure. That'll work" she answered.
"Goodbye, Kelly" I said, unintentionally leaving a depressed tone in my voice.
She flashed me an understanding smile, turned around and left. I watched until I could no longer distinguish between her and the forest.
The entire walk home, I was thinking about what Kelly would come back with from New York. I was hoping for the best, but preparing for the worst. The best being she decided to stay here with me and, as I felt the outline of the ring in my pocket, make me the luckiest man in the world. The worst, having played the scenario hundreds of times in my head, would be finding out she took the job in Montreal; That she would be leaving, and never coming back.
I was so deep in thought I didn't notice her walking towards me, sitting at the table we always sat at whenever we went to Angie's. I finally looked up, and found myself staring into her dark brown eyes, which I noticed for the first time had slight shades of hazel around the corners.
It took every ounce of courage I had to finally eke out the words "Have you decided?". As soon as I finished, I noticed tears beginning to form in those beautiful eyes, realizing her decision.
Just as I was about to offer a weak congratulations and tell her it's okay, I saw that she was doing her best to hide a smile that was slowly forming at the corners of her mouth.
I have a feeling I know what her answer is.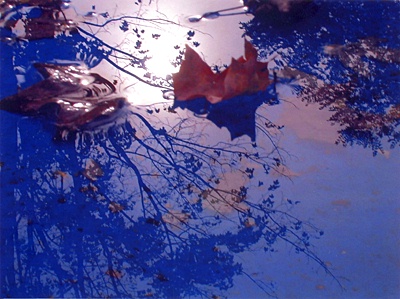 © Angela B., Holland Patent, NY