Cinderella Story
December 29, 2012
Sometimes life doesn't turn out the way we want it to. Rebecca had a similar disastrous life. Everyone she loved was separated from her. Her mom died when she was ten years old and then her father committed suicide a year after that. She was left alone with her aunt who treated her like a servant, maybe even worse. She lived half of her life in poverty, depression and disparity. But she never lost hope.

One fine day, she was on her way to school when she met the most handsome guy of her dreams. His name was Aiden. He was in the same school where Rebecca studied but she had never noticed him before. That day while she was going to school, they bumped into each other and started a conversation. "Hey I'm so sorry. Are you hurt?" he asked her with absolute politeness. As she looked up to him, his green eyes caught her in a spell. She felt numb. "I-I-I-I no I'm alright." She stammered her way through the words. They kept smiling at each other for the next five minutes until a stranger woke them up from the trance. They turned away from each other awkwardly still smiling to themselves knowing secretly that they had fallen in love.

The whole day, both of them were thinking of each other. Next morning Rebecca was eager to meet Aiden. She wore her best dress and set out to school ignoring her aunt's remarks. As she had planned, Aiden was right there waiting for her. They walked to school together and had a great time. Days passed and both of them grew closer to each other. They had confessed their love and were the perfect couple in school. Everything was going fine until Rebecca's aunt found out.

"You are not going to step out of your room until I ask you to." Her aunt thundered at her. She stayed in her room weeping over her luck. Everyone she loved had gone away from her and now Aiden too. She was depressed and decided to end her life. Just as she thought of slicing her throat open, Aiden flew in through the window. "Are you coming with me?" he exclaimed without wasting time. Their eyes filled with tears and they hugged each other with immense passion. This was her chance to live her life right. She didn't waste it and went with the love of her life.

-*-*-*-*-*-*-*-*-*-*-*-*-*-*-*-

10 YEARS LATER

Rebecca was blessed with a baby and Aiden was right by her side. Both of them lived happily ever after and thus ended Rebecca's fairy tale story. Life was finally fair to her.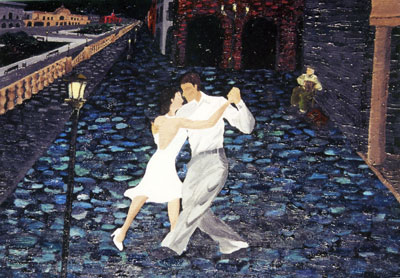 © Elizabeth M., Kannapolis, NC