She Loves Me.. She Loves Me Not..
August 28, 2012
"Do you love me?", Sara asked Rohan outside the coffee shop at the airport while sipping black coffee

It was June 2010, when Zack Nelson, Angeline Mc Cliff and Sarah Tiffany graduated from Seneca College, spent a long time of their lives together and with bright ideas in minds for their actual professional life.

"Where do you intend to continue your studies?", Angeline asked Zack at the farewell party of the college. Angeline has always been too close to him and they always found together doing anything in the premises or out in the world. They were childhood friends and even studied together, they both shared everything of their lives with each other and helped each other in every hard time of their lives, as they are graduating she asked this to accompany him in his professional life too.

"Tyndale, I intend to continue my studies at Tyndale University," he answered. "Oh! that's cool, I would take admission in the same then," Angeline replied. "Hahahaha, I knew this! When will you leave me b****?", Zack said gibing. "Oh never, I will never leave you alone huh!", she replied laughing when Sarah called him to the poolside.

He saw Sarah moving with a stud in the corridor and a bit shocked, but more happy to see her in the same university after about a week. "I saw Sarah moving in the corridor this morning," Zack messaged Angeline from the cafeteria when she was taking some class. "Oh! so that lady is here? But why come she took admission in this university? Ahaan! For you Zack for you," Angeline teased Zack the same night chatting on Facebook."So you finally start bitching again? You never did anything good for me, just sat back and made fun of my feelings, again doing the same huh making fun of my feelings, my love and my happiness, Go and sleep bye!", Zack replied to her emotionally.

He once told Angeline in early college days that he really like the girl wearing black upper and blue jeans with pumps and a medium sized black handbag moving with couple of her friends of another section and asked her to collect any possible information about her and amazed to know every details of that girl from Angeline. She and Zack become friends in actually a very short time. Angeline teases him at times, but that was all fun and nobody took that serious. "Can we be friends?", Zack asked Sarah after some meetings after the class and some chats on Facebook. Sarah was mild egoistic and a high class beautiful girl who actually don't bother low profile people mostly, but as far as we know the characteristic of men, he needs someone somewhere in their life to accompany or we may say to time pass with. "Yeah sure, weren't we before? Actually, I like you as a person, you are simple and sweet just as my other friends are," Sarah's reply was unexpected and become the conclusion of Zack's feelings for her, he started assuming that she loves him as he does with all her heart."Sarah likes me too," he told Angeline the same night."Oh c'mon, she is choosy and an egoistic high class dolt, why come she likes you? She's playing with you and your feelings and will do bad in the future. I know these types of girls, they're all alike," Angeline replied to Zack, perhaps she was right, but Zack's love was blind "Ah! you started again? She herself told me this and you're concluding this over your own supposition? I love her with all my heart and so does she. I will do anything for her good and for this relationship. We'll live happily and comforted. I will even take admission in the same university in which she would and don't you dare predict anything bad or I'll kill you at your place right now".

"Hmm..he's cool, I would love to be her girlfriend..", she passed an evil smile to Sandy and Kim while watching Rohan Brandy moving to the parking area of the university. "Excuse me, may I sit here?", she asked Rohan the very next day in the class. "Yeah, sure", he replied. After some classes and meetings, they become good friends. Rohan was a friendly and caring person and they become closer shortly. Rohan picking up Sarah for the university followed by many after university events and parties and it was the same routine habit when Zack saw Sarah moving in corridor with Rohan and messaged Angeline.

"College life is amazing I wish it wouldn't end. I got many pearls here that I never want to lose," Zack said to Sarah. "I too love this place, but being professional we all have to move forward for our goals," she replied. "Hmm you are right, actually I want to tell you tonight that you're always right. I adore your personality and you're as closer and dear to me as any other mate," Zack revealed his feelings after a long gap of silence in the farewell party at poolside, but they were not new for Sarah and she took these feelings as normally as anything and replied, "Oh Thank you, I really like you for this. You are lucky enough to have me and Angeline as well". Zack took this statement of Sarah whole wrong, he thought to himself that maybe she doesn't like my friendship with Angeline as we both even overwhelm it a lot, he never shared this with Angeline, but started being a bit reserve from her, though he took everything wrong that Sarah said so this was not too shocking for anyone in the result he cut off himself a bit from both girls for a period of a month feeling guilty to make Sarah upset and not to make Angeline upset and in the meantime expenditure from college and admissions in universities started.

The meetings with Rohan starts becoming informal and Sarah mistook Rohan's friendly statements. She thought that he is taking interest in her and they'd be a couple in the future.

"Oh, that's Rohan! my class mate and a very close friend of mine," Sarah clarified it to Zack when he investigated his insecurity on Facebook, on 22nd December when she was online with her cellphone from airport, to depart her friend, coincidentally Zack too lives near the airport and ought to meet her after this conversation."Oh, I never met him, how is he by nature? I mean in a general way and how much time you've been friend with him? I think he picks you up for the university as well?". Sarah was smart enough to judge Zack's questions. She asked him without any hesitation, "What do you actually want to ask? Are you giving some sort of signs? Or are you blaming me for anything?". "Actually I am sorry you misunderstood me, I am not giving any signs or blaming you for anything. I was just noticing this for a week or two that you're taking special interest in him and being just a bit curious to know about him as I think any of the couple out there share everything while carrying a relation.."

After listening to this Sarah lost control on herself, she never even think of having a relationship with Zack, but after knowing this, she ought to give this thing a quick end before he thinks moreover this, unaware of his feelings, she started "Mr. Zack Nelson, talking to you, meeting you, chatting with you, doesn't create any feelings in my heart, we only like people when we find something special in them or when they attract us that way, we just can't label an overnight friendship, a relationship. I was being kind and generous to you because I think you're as any of my other close friend, but seriously we can't love anyone when we don't have feelings for them," maybe Sarah clarified her own status here.

"I'll be leaving for US tomorrow to meet my family," Rohan asked Sarah at his place while packing his stuff and she arrived coincidentally. It was 22nd December and she wants to express her love for him this Christmas, but after knowing this, she thought to give this a shot same night at the airport. "Oh! I'll be coming to see you off," Sarah informed.

"Oh! sure, the flight is of 23rd December 04 o'clock". He was at coffee shop when she checked her Facebook from her cellphone and all that Zack's scene happened at once and she throws her cellphone away. Rohan was unaware of all this, when he returned Sarah asked him in a glance "Do you love me?" Rohan spit his coffee and was shocked on this question. However, he never discussed his personal life with anyone, but that doesn't mean that his heart is vacant and then started in a mid angry tone, "Ms. Sarah Tiffany, talking to you, meeting you, chatting with you, doesn't create any feelings in my heart, we only like people when we find something special in them or when they attract us that way, we just can't label an overnight friendship, a relationship. I was being kind and generous to you because I think you're as any of my other close friend, but seriously we can't love anyone when we don't have feelings for them," Sarah lost her consciousness over this, she said this to someone minutes before, he continued, "I am engaged with my immediate cousin and we love each other with all our hearts. We were good friends like you and me, but that special attention and attraction factor develop between us and we started loving each other the same day. I am totally her and one of the reasons of my departure is her. I love her a lot and I am sorry for your feelings, but my heart is not vacant. I need to go. Good-bye and Take care."

Since Sarah disconnected Zack opted to suicide and took a number of sleeping pills that started their effect when the room door knocked and Angeline arrived after a long time to meet him and bemused after seeing this all, where as Rohan left for boarding and Sarah returned to the parking area crying and repenting her fate and started driving for her place. "Sarah.. Airport.. She loves me.. loves me.. She loves.. loves me not", Zack kept on repeating this before losing his consciousness and Angeline was trying to get a clue out of this, so she started to drive to the airport but..

"Sorry Ma'am, we can't operate her legs this loss is for her life, forever", Doctor informed Angeline when she brought her to the hospital after an accident she saw while driving to the airport. "Was Zack with you last night? How is he? I am ashamed of everything I said to him and repent the way I treated his feelings. Will he forgive me? Where is he?", Sarah inquired Angeline next morning when she becomes conscious. Angeline came closer to her bed and said; "He saw you for once last night and never blinked again. He left us, he's dead!".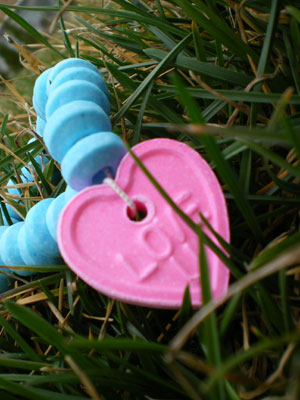 © Jennae P., Kennewick, WA