The Best of The Worst of Times
June 21, 2012
Stumbling throughout the ghost town of a coffee shop was a routine part of my morning. Walking the three blocks to my school, looking like a confused young man tripping over his own feet with a cup of tea. I must admit, the coffee there is god awful, maybe why it's so dead, but the tea is perfect, and cheap. I sometimes wonder when it's going to close down, and what I'll do then. Walking on Evergreen st., the one my school belongs too, is always the worst. It has the stench of ignorance, of failure. Maybe I sound rude saying that, but I'm really not. I'm honest. These kids have nothing going for them. At least I have some talent, some smarts. They're all too caught up in love. If you could even call it that. Kids lusting over eachother in the worst way. I fly through my final school day, sweat, tears, cries about how much the population of s*** talking slugs will miss eachother. And I finally walk out the doors into the real world once again.
My house's stench resembles ciggarettes and puke. The story of my life. I walk past my dying father passed out on the couch. He's killing himself with every ounce of alchohol he presents his liver with, and I'm watching slowly. Most kids my age have plans this afternoon, my plans are to close my blinds and write every inch of feelings that have been building up throughout the day into a song, one that no one will ever here. My pathetic dreams of becoming something, I'll be a deadbeat, a failure. Nothing.
"Shutup"
I scream aloud to myself. Just like my Mom does. I hate resembling her. I hate her. Why'd she leave me with a monster. I hate her. My father has apparently awoken, I can tell by the tired footsteps dragging torward my room and the soon to be knock at my door.
"Leave." He gives, so plainly. I just stare at him, in disgust at my future. "People are coming over tonight. If you want food on the da** table tomorrow Rob you need to leave." He's raising his voice, slowly but surely.
"Okay." Final words of mine as I pack my bag. T-shirts, stoges, pants, underwear, guitar picks, notebook, $150 my father earns from his sickening drug trade. I grab my guitar and shove past the drunken stature in my doorway.
"Be home by Wednesday. Anne's coming." Today's Tuesday.
My ripped Chuck Taylors hit the board. My method of transportation for almost 8 years. My older brother Cameron taught me when I was 8, kind of young. I picked it up pretty fast though, I do that. One of the few things I do. I skate to the local park and plant myself on my bench, smoking the third to last ciggarette in my pack is when I notice her. How did I not before? She's sitting right next to me, bawling with every inch of heart she could possibly have. It's not like she's fat, but she's noticable. After probably the longest drag I've ever taken, thinking time, I ask her.
"Are you alright?" She just smiles. Confused, I ask again. Maybe she didn't hear it right?
"Are you alright?"
"Obviously not, Love." a broken voice replies. How the he** do you talk to a sad girl? I can't even talk to happy girls, da**it.
"Want a drag?" She laughs, and takes the unflicked ciggarette out of my hand. I watch her lips form around the white filter, and smudged red lipstick leaves her trace. She's intruiging. I watch her fingers let go of it, accidently, but gracefully.
"Da**! I'm so, I'm sorry." Holding her face in her hand, guilt fills her face.
"It's fine. Really. One's not a loss. Why, I mean, what's wrong."
Her icy eyes stare into me, confused, but grateful.
"Just lost." Looking away, she replies.
"Where are you headed?" She gives me that taunting smile again,
"I don't know yet." I start laughing, a lot actually. More than I have for a very long time. i just laugh, maybe for her situation, maybe for mine. But not at anything. It's conforting when she joins in with a melody of laughter all her own.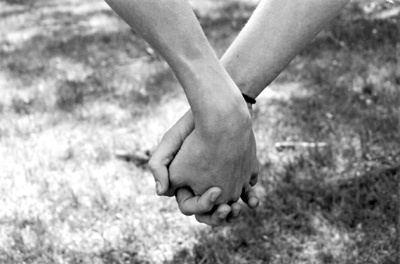 © Alexa T., Pompton Plains, NJ