That Boy
June 2, 2010
"So tell me" he says. I try to embrace his words. Trying to understand.
"Tell you what" Realizing the harshness of my tone.
"About you" I couldn't imagine what he'd want to know.
"Like what"
"What do you dream about?"
"Life. You?"
"Mainly you" I was shocked.
"Why"
"Why not" he puts on that cocky smile that I can't help but love.
We walk over to the school's parking lot and sit on the hood of his dark blue jeep. I've wanted him to talk to me for a while. But I never expected it to. He's the bad boy and the popular guy, and I'm anything but. Somehow I don't think that makes a difference right now. He's here. That's it.
"I just didn't think you would" I shudder a little.
He leans over closer to me. Maybe he thinks I'm doing that whole, I'm cold give me your jacket thing.
"You know I care about you" his arm draping over my shoulders. His cool leather jacket pressing against me.
"Yeah. I guess"
"Well I do. I love you"
He takes my hand in both of his. His are rough and dry. He lightly kisses my fingertips. I look around at the empty lot. I know I liked him. And still do. I love him too. But I'm not sure I want this. I'm not sure he does. He is so much better suited for someone else. Anyone else.
"I love you too"
"Good" there's that smile again.
We get into his car. He turns on the radio some rock song I don't know. He parks in front of the greenhouse down the street from my house. He leans over closer to me and rests his hand on my knee. I smile. He takes me into his arms. I rest my head on his chest. His strong arms warm in my cold body. He tells me that he loves me. I tell him the same. He pulls me over next to him on the bench seat. He kisses me. I put my arms around his neck. My fingers in his hair. He doesn't make a move. I'm surprised. Bu pleasantly surprised. His arms pulling me closer to him, entwined around my shoulders. I pull away at last. We both smile. I guess I was wrong. About that boy. But how do you know. How do you ever know? How can you tell who someone really is, when they never show it? When you can feel the good side of them coming out, but it's still not there. Not ready to face it. Not wanting to change. Because people never change. People just aren't that way. The way events fall, and the way people act because of them can tell you so much. I could be wrong. About that boy. Or I could have it spot on. It's his choice. People can change when they're around you. And change back around other people. Like before. Before I really knew that boy. When he was just another popular boy, taking pity on unpopular girls. When it was just a class rumor that he liked me. When my friend overheard him saying that he liked me. When I didn't believe it. When he was just a dream. A dream that I didn't think I wanted. A dream that I thought was untouchable. And unattainable. But I could see it. When he changed. Whenever he spoke to me something shifted in his eyes. Like a switch went on. Or a switch went off. But I knew that boy. I can say I did. I can say I knew that boy. And I knew that boy's habits. I knew that he smoked. I knew that he drank. I knew everything. You didn't have to be on the inside to know. Everyone knew. It was common knowledge. He was just the type. The popular, always in the dean's office, bad boy, smoking, drunk type. But I couldn't help it. I knew who he was. I knew who he wasn't. I knew who he just couldn't be. And I knew how I felt about him. And how he felt about me.
Later on that year, our love ended. The trail of our opposite personalities ended. He was gone. And I couldn't help crying for that boy. That boy took me away. That boy took me out of my undercover existence and brought me to life. But again, I knew that boy's faults. The constant cigarette smell in his car. The pile of ashes lining the floor. The empty bottles in the backseat. That boy crashed. That boy was drunk, and high, and driving. I was with him. We were coming back from the prom. You wouldn't think they would serve beer at a prom. But people have ways of getting things in. I knew that when he went out the back door of the gym he was going to smoke with his friends. I was used to it. But when the red light flashed, and the tires skidded, and the tree seemed like it was going swallow us whole, I couldn't bear the thought of loosing him. At that last moment, I looked up into the sky, and wished that we would both be ok and live through this together. But it didn't come true. He died that night. Under the stars, surrounded by ambulances, and fire trucks. I just gazed at him. And cried for that boy. Under the full moon. I loved that boy. And that boy loved me. Now when people ask about him. And ask if I'm alright. All I can do is smile that same cocky smile, and say that boy. Oh, that boy.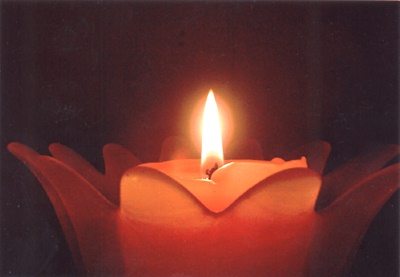 © Sayda C., No. Bergen, NJ