Gossip?
June 7, 2010
"Hey, Allie."
"Hey, Samantha!"

I over heard the two girls talking at the lunch table. They didn't know I was there. My hood was up and everyone thought I was focused on my food, but I was still listening.

"So, what happened today?"
"Oh!" Alison laughed, "Do you even want to know?"
Samantha screeched, "Oh this is good!"

They started whispering. The person they were talking about was obviously somewhere near.

"Jane! No!"

Me?
What- what did I do?

I got up and walked away.

I didn't need to be there. I didn't need to take that. My head was down and I quickly ran out of the building to the warm, fresh air.

My heart pounded. The paranoia rushed through me. What could they be saying? "Stop," I told myself, "You're making it worse than it seems."

I didn't care. I layed down in the soft grass and slept, regardless of my next class. I loved every minute away from the people in that room.

Too bad. They were once near and dear friends.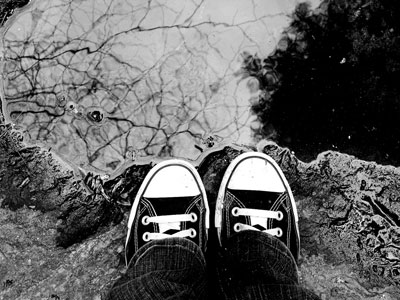 © Michelle B., Blairsville, GA