The Last Entry.
March 24, 2010
Dear Diary,

Well, I did it again. I know, I promised myself that I would never do it again and I meant it. "Meant" being the key word there. I forgot how good it felt. It doesn't feel good physically. Physically, it hurts like Hell. I suppose that's why it feels so good. I know I deserve it. I deserve to be in pain. I deserve to have blood running down my arms and legs.
I was doing pretty good about not cutting myself, but I can only push the pain away for so long. I can only mask it for so long, but every mask comes off eventually. When people are alone, they take off the mask. I had to keep it on, though, and that made it even harder. I cannot hide my own pain from myself. No matter how much I want to. The pain kept building and building till I just exploded. I couldn't take it anymore. I can't take any of this anymore. I'm done. I'm done being ignored. Somewhere in my mind, I know I should be ignored. I'm just a nuisance to everyone and that's fine. I've accepted it. I decided that, because of this, I should just end it. My life, I mean. Why continue being a liability to all of them? There is no sense in making their lives more complicated, no sense in living. I realize it would be easier for them without me. Maybe they'll be sad for a bit, but they'll get over it. They may even be happy after the depression passes.

Anyway, what I really just wanted to say is…Goodbye.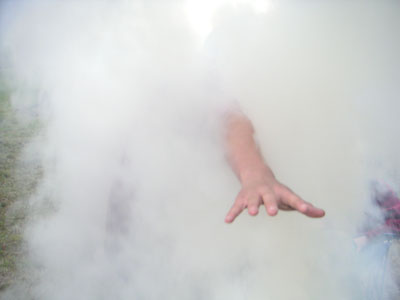 © Garrett M., Port Angeles, WA