Flashback
August 29, 2009
I pulled off my hood and stepped into the crowded hallway. Everyone was talking and laughing, I blocked it all out.
I blasted my ipod and turned toward the vending machines and ran into Emily. She said something and ripped my earphones
from my head.
"Thanks Em."
"Amy you've always got those things in. It's annoying."
"Sorry I can't make you happy."
"Shutup and walk with me to the cafateria Ryan, and Alex want to have lunch with us."
"I'm not really hungry."
"Fine then look pretty while you starve." She dragged me to the table I hated most and sat me down.
I fake smiled at the guys and tried to look amused while they talked.
Ryan reached for my neck and I pulled back.
"No Amy, you've got a giant bruise on your neck." I turned away and fished my mirror out of my bag. It was black and soar
to the touch.
"Do you want me to take you to the nurse?" He asked.
"No, I'm fine." I lied. Alex was laughing and winked at me.
"She problably got that from me last night." He laughed.
"Shutup!" I yelled and fled from the table. Two jocks pushed into me and I hit my head on the wall and fell hard.
I listened to the rain and waited for the help I knew wouldn't come. Memories of how my bruise appeared, flooded my mind.




I pulled into his Luke's driveway and sat in the car. I could only wonder what tonight would bring. He came out and opened my door
and helped me inside. I still had a slight limp from the last time I saw him.
He handed me a soda and I drank it. My vision blurred and I swayed. Luke grabbed me around my waist and kissed me until I was laying
on the floor. His hand clutched my neck and I winced. He laughed and got off me.
I tried to sit up but failed.
"The drugs are starting to kick in. Just relax, you'll be fine."
"Luke." I sobbed.
"Amy calm the f*** down." He helped me onto the bed and sat next to me and swallowed a few pills.
"You know I love you right? Your special to me Amy." I nodded and half smiled at him.
I looked over his arms and saw the bruise's his father gave him. I felt my own bruise's and winced at the pain they caused me. Luke looked
at me and frowned.
"My god you overeact. They'll go away. Bruises and scars aren't permanent." He said as he checked over his own.
Except that's where he was wrong.
The bruise's and scars Luke Sheffield left me were permanent.


Someone shook my arm and I opened me eyes to the nurse and Ryan standing over me.
"An ambulence is on the way Amy. You hit your head and fainted. Don't worry though you'll be fine, Ryan found you."
Ryan looked at me with eyes filled with concern and thumbed the bruise. The nurse stepped back and Ryan stepped forward.
Luke flashed in my eyes and I started crying again.
Ryan whispered to me, "Your okay Amy."
He was wrong.
I wasn't.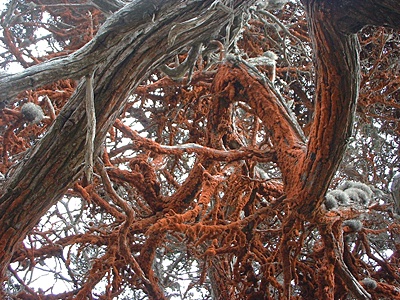 © Tyler B., Buenos Aires, Argentina