Taming the Beast
October 2, 2016
I pull the Beast up from its resting position, careful not to let it drop as I nestle its delicate frame between my knees, it's long, curved neck resting against my shoulder. I carefully lift my wand, long and powerful as I place it against the Beast's chest. I take a deep breath, folding my fingers around the frog of my wand, my fingers pressed on the neck of the Beast, in position.
The smell of war wafts through the family room air. I stretch my hands, readying myself for the fight.

This is a daily ritual I have come to know. One day, when I was the tender age of nine, my mother introduced the Beast into our home for the very first time.
It was smaller than I expected, but little did I know that the more I grew, it would as well.
"Look at this," she would say. "Your first Beast. You were meant to be a Beast Tamer. You have the ear for it. If you tame it properly, one day the Beast will sing."
My mother wasn't able to see what she was getting me into. However, I could see right through the Beast. I could see how it stared at me through it's two gaping eyes; I could see how it wanted to defeat me.
I knew exactly what the Beast really was.
Now, it's been over five years, and I feel more than ready to have the Beast bow down to me, for my music to sound like that of the tamers who have come before me. I feel ready for the conquer, for the battle to end.
I am ready for victory.
I exhale, letting my wand become one with my body as I slide it against the Beast's chest. As I do, the Beast lets out a deep roar, reverberating through the entire house.
I take another deep breath, and with that, my wand begins working at warp speed, slicing through the beast, and then tickling it with quick staccatos, then sliding slowly from one end to the other. My fingers tremble and shake as they move along the Beast's neck, then down to its chest.
The Beast's roaring is getting louder, and then softer, and then louder again.
I feel beads of sweat on my face as I continue, as I slide my finger to reach the right note, and then…
"Ouch!"
My head is stinging slightly from the sensation of having my hair pulled.
With the huge teeth at the end of it's neck, the Beast has caught my hair. I immediately curse the Beast, untangling my hair from it's deadly black teeth and rubbing my head as I take another breath, resetting my wand and thinking about from where I must pick up.
I press my finger to the Beast's chest, and again I am winning the battle, cutting through the Beast, its roars probably being heard by the entire village; when all of a sudden, the Beast slides out from underneath me.
The carpet I use for Beast Taming daily has slipped, and so has the Beast. It has, yet again, found a way to keep me from finishing my job. It's nature is not to be tamed, you see. It's something that must be done against the Beast's will.
With that, I pull the Beast back up, place my feet on top of the rug so that it can no longer slide underneath me, prop the Beast back against my inner knees, and begin playing again. This time, I continue playing; I continue pressing my callused fingers against the Beast's neck, I continue using my wand to cast a spell as white magic dust puffs up from the friction.
I slide my finger down the Beast's chest, hitting the correct note. Not too sharp, not too flat, the perfect volume with the right speed of vibrato.
I end my concerto with two strummed chords, the ache in my fingers and shoulders now worth it. I breathe slowly, my heart thumping quickly as today's victory pulses through my veins.
I set the cello on the floor again, still untamed, still staring at me with it's evil eyes. I place my bow back on the music stand, massaging my tired arms.
"Until tomorrow, Beast."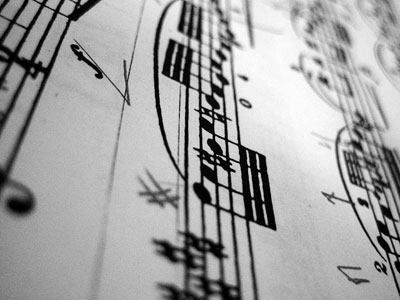 © Kimberly C., Houston, TX