New Call of Duty Game Released November of 2017
November 21, 2017
Call of Duty: World War ll is the latest Call of Duty game that has been released. Many people are happy with the outcome of the game, but i'm sure there is still more content on the way. People like myself are enjoying the changes to the multiplayer gamemode.
The biggest change that has been made to multiplayer is that there is no more "exo-suits". Exo-suits are these suits that gave you the ability to jump many times in the air with rocket thrusters that were applied to the suit. Another ability was the ability to wall run which basically lets you walk or run on walls. I personally liked the removal of the exo-suits, because World War ll is way more simple when your enemies are on the floor walking and jumping normally than them walking on the wall and jumping over you.

Multiplayer isn't the only gamemode in World War ll, there is also the zombies gamemode. I enjoyed playing the zombies gamemode with my friends. The game has steps in the game that help you survive and eventually end the game by surviving. I like that SledgeHammer Games added the steps in the game to let you know what to do and how to do it. You won't have to lookup a tutorial unless you really don't know what's going on.

Overall, I really enjoy the game. I'm very pleased with the game and i'm sure many people are too. It's better than some of the previous Call of Duty games. I'm sure Sledgehammer games used the feedback from previous games to add onto their game. If anyone is thinking about buying the game if it's for a gift for someone else or just for them to play, I highly recommended them to get this great game.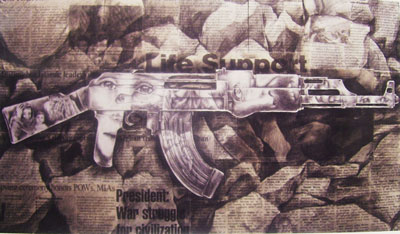 © Claire V., Lubbock, TX