Monument Valley
MAG
February 9, 2015
The utterly gorgeous and captivating mobile game "Monument Valley" was released in 2014 by UsTwo. The point-of-view character is a silent princess who wanders through impossible structures and optical illusions in a surreal dream world. It is your responsibility to guide her through this challenging environment.
A rave review of this game piqued my curiosity enough to try it out myself. A few minutes into playing, I began to understood why this game intrigued me. Its impeccable, geometric design was not anything I had ever seen before. The game itself is bright and contains a breathtaking soundtrack that goes well with what's happening in the different levels.
"Monument Valley" is not only beautiful, it is complex. You are able to manipulate the gameplay by dragging, rotating, or turning certain parts of the colorful background and structures on the stage. The game is entirely made up of puzzles and challenges that make you think harder than you usually do on a daily basis, forcing you to take on a different point of view. Every level is a work of art.
Despite the fact that it is called to be a single-player game, "Monument Valley" is a lot better to enjoy with friends. The app grants you the gift of seeing them struggle as they try to maneuver themselves around the squawking crows that patrol the levels. Although the game is mostly silent, you receive occasional dialogue that helps lead you through the plot, but you have to piece things together carefully because the dialogue is in riddle format.
Inspired by M.C. Escher's wonderfully bold artwork, this game is an outstanding portrayal of pure creativity which is sure to leave its players wonder-struck.
If you're worried about the price ($3.99), don't be discouraged. It might sound like a lot for two hours of entertainment, but though it is quite short, "Monument Valley" is a game worth experiencing.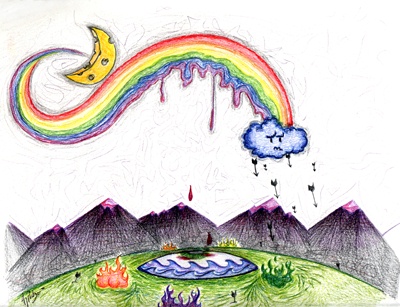 © Alexa P., Ridgeway, PA