Dear Esther on PC, MAC, all platforms
February 17, 2013
Dear Esther
"A deserted island… a lost man… memories of a fatal crash… a book written by a dying explorer."

About
Dear Esther was created by Dan Pinchbeck, a researcher based at the University of Portsmouth (UK) in 2007, as part of a project funded by the Arts & Humanities Research Council to explore experimental game play and storytelling.
Dear Esther game is a horror story. You are the one who is going to decipher it. It focuses on exploration of the mystery island you landed on. You are supposed to uncover the mystery, find your identity and the reason of being there. Fragments of story are randomly uncovered when exploring the various locations of the island, making every each journey a unique experience. This game also features a stunning, specially commissioned soundtrack from Jessica Curry.
Forget the normal rules of play; if nothing seems real here, it's because it may just be all a delusion. What is the significance of the aerial – What happened on the motorway – is the island real or imagined – who is Esther and why has she chosen to summon you here? The answers are out there, on the lost beach and the tunnels under the island. Then again, they may just not be, after all…

History
Built in the Source engine and originally released in 2008 as a mod for Half Life 2, Dear Esther quickly established itself as an award-winning, critically acclaimed experimental first-person game. It abandons all traditional game play, leaving only a rich world soaked in atmosphere, and an abstract, poetic story to explore.
In 2009, it was picked up by a professional game artist, Robert Briscoe, for a complete overhaul of the visuals and level design, in the hopes that it would be able to overcome it's early shortcomings as a mod and be able to fulfill its true potential.
In late 2010, it became clear the overhaul had become something much more, and with Valve and the community's support, the project was granted a license to make Dear Esther a completely independent release, and allowing everyone the opportunity to get a chance to experience the game for them!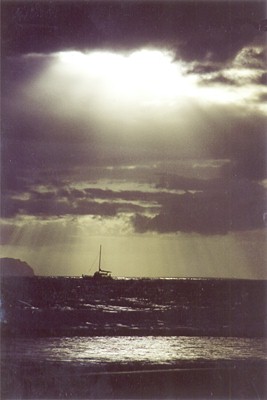 © Lily H., Kekaha, HI