Is Glee Worth All The Hype?
June 14, 2010
Glee, as most of you probably already know, is a musical TV show about a high school glee club. A couple months after Glee first aired, everyone was talking about it. They were always talking about how funny Sue Sylvester was or how hot they thought Puck was. I had no idea what they were talking about.

"Wait. Who said what about garbage men and tacos?" I asked.

"Sue Sylvester said that people should litter more so that the garbage men have work to do. Then they will be able to afford tacos." my friend explained to me while laughing.

"Oh." Well it sounded more ridiculous than funny to me, but okay.

Finally I decided I should watch an episode. If this many people like it, then it must be good (that doesn't make Ke$ha good, by the way). I ended up loving Glee. It was funny AND had a nice plot. I also loved the music and dancing. The characters were fabulous as well. They range from the overachieving Rachel, whose dream is to become a star, to Santana, the cheerleader that joined the glee club to spy on it for her coach, to Sue Sylvester, the hilarious, mean, manipulating coach that will do anything to end the glee club.

Glee is currently one of my favorite shows. If you haven't checked it out yet, you should. There is something in it for everyone.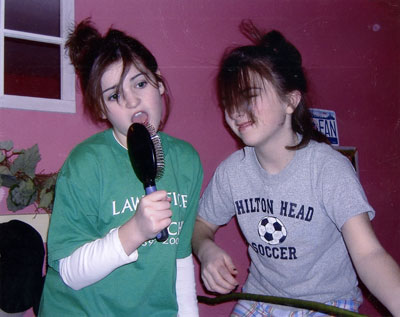 © Grace C., Poughkeepsie, NY