Love Takes Wing
November 23, 2011
A Review, Ya'll

My loyal reader, thank you for once again making "A Review, Ya'll" your preferred film analysis source. This week I shall be addressing a real doozie of a flick.

My guess is that you, as a member of a society that spits out cheesy romance movies left and right, have served your time in front of the tube viewing oh-so-sappy motion pictures. Whether your girlfriend warned that your relationship was on the line if you refused to watch this or that chic flick, or your sister chose a show from this genre for your family night viewing pleasure, or even if you yourself are a fan of said daffiness, it does not matter. You see, cheap romance stories are simply a part of our culture. You can't hide from them. Like ultra-freaky, high-tech government satellite systems, they will find you no matter where you go.

On that note, Love Takes Wing, a rather tawdry film, was the pick of the week. Loves Takes Wing is one of several shows in the Love Comes Softly series. Is there an explanation needed for the film? Just take one good look at the name. Love Takes Wing. Total cheese.
The plot was rather simple. Dr. Belinda Simpson, the main character, had just relocated to a prairie township as the only doctor. Although the citizens were loath to accept her, she proved her worth by saving the town's orphanage and finding the love of her life in the meantime. Oh yes, my friends, this was the definition of a Hallmark classic.

Have you ever noticed how bad actors spend more time trying not to laugh or smile than trying to actually make their acting good? That was the case with this movie. With names like Haylie Duff, Jordan Bridges, Sarah Jones, and Patrick Duffy, one would think that the acting would be at least borderline okay. But, no way, Jose. Allow me to pass onto you some key points of moviemaking (no, it doesn't even take a professional to know these things! So what were you thinking Director and Co-Executive Producer Michael Landon, Jr.?! When will you learn that one more flub and you will be flushed out of the film business like yesterday's oatmeal?). Alright, first of all, dear actors, squinting your eyes really hard and hoping for the best should never under any circumstances EVER be passable for crying. Come on, people! You're in the Big Leagues! This is the mongo enchilada here! Okay, secondly, don't fake "cough" if you know you can't handle it. Hey, all of you actors out there, it's okay if you can't take the heat. We all understand. And, believe me, the general population would appreciate it if you would acknowledge your failures and just keep trucking. If you can't fake cough, we get it. Just don't take the stinkin' part! Thirdly, and this one is for the script writers, please spare us all the sob story and don't include lines like, "I came as soon as I heard," or, "I am a patient man, and you're worth waiting for." Come on! It's time to overcome low expectations and have a clean, tasteful, decent script. Is that too much to ask? We, the people of America, don't think so. Also, another note for you scriptwriters out there - don't throw romance into a plot as an afterthought! That is the disgusting, cheapening bit that moviegoers simply won't stand for. And for those of you who are casting managers, a word, please. For the sake of humanity and box office appeal, please, please, please don't cast perfect people in unrealistic roles. All that does is make your audience feel bad about themselves, and, trust me, that is not a good thing for viewer ratings.

Perhaps my review was a bit harsh, but I only wrote the thoughts that came into my mind as I forced myself to stay awake through the odiousness that was Love Takes Wing. Overall, folks, no, I don't suggest it, but if you're looking for the embodiment of sappiness, this one is for you.

Over and out, friends, family, fuzzy felines, and teachers.
Until next time, your loyal reviewer,
Alyvia.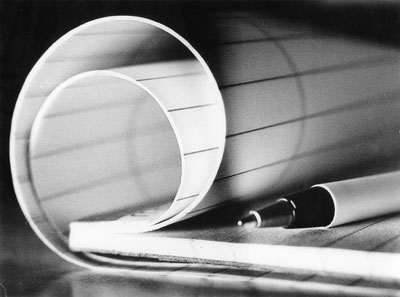 © Samantha M., Bethel, CT