El Norte
March 12, 2019
"When will we find a home? When we're dead?" An Unexpected journey waits for them.

El Norte was a film made in 1984 and was directed by Gregory Nava. The movie was filmed in many different places such as Gautama, Mexico, and the United States. The cast did a very good job as the characters and the plot was just amazing. The film has won many awards for a old movie.

Enrique Xuncax and Rosa Xuncax are the main characters played by David Villalpando and Zaide Silvia Gutiérrez, they're brothers and sisters. They're Mayan Indians and their village got attacked by the Guatemalan government. Many people from the village were captured and killed. Enrique and Rosa lost their parents and decided to head North because if they stay, they'll get killed.

North, which is the United States, is where they think they'll be free and have the things they seen in the magazines. When they were about to leave their village, Rosa stated, "the past is gone forever." All of the things they have and done in Guatemala is never going to happen again. When they got to America, they were excited about everything but in the end they're not free. Going to the North for a better place but it'll just make things harder.

The scene when Rosa was looking out the window, thinking that Enrique had arrived home but she sees a woman in a nice fancy car waiting for her boyfriend and when her boyfriend arrives he hops in the passenger seat and the girl drove off. At that part of the movie Rosa realized that even if they're living the life they are at the moment, they can never have a life of what Rosa had seen. Things are just different for Enrique and Rosa, being undocumented and not even mexican.

I'll recommend this movie to teenagers because its compelling and adults because it's different from other movies, like there's this vibe to it. The way of how the movie had a normal start then it starts to get all weird. Like it's interesting of how they're mayans instead of mexicans, trying to cross the border then got caught, getting with in with the wrong coyote. Like its just amazing, of the good and bad things Enrique and Rosa had gone through. There's still so many to uncover in the movie though, like some scenes nad have so many different meanings.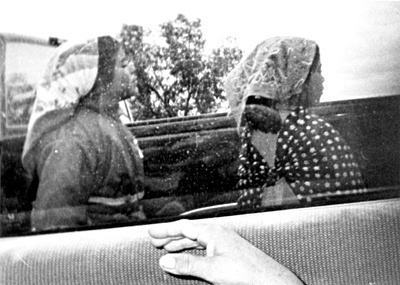 © Amanda M., Lewisville, TX