A Simple Favor
MAG
December 22, 2018
Unfortunately, 2018 was a weak year for films at the cinema. That doesn't mean there weren't a few hidden gems throughout the year. One of these was "A Simple Favor." This has to be one of the most underrated films of 2018. Here's a quick description for those of you oblivious to this great film. Stephanie (Anna Kendrick) is a boring single mother who befriends Emily (Black Lively), a secretive upper-class woman who has a child at the same elementary school. When Emily goes missing, Stephanie takes it upon herself to investigate.
The movie's unique blend of comedy and mystery make a thoroughly entertaining film. Paul Feig, the man behind "Bridesmaids" and "Spy" puts his comedic talents to good use in the directing chair. He strengthens the already brilliant comedic moments in the film. This, of course, will come as no surprise to anyone. The real surprise of this film is the Hitchcockian nature of the mystery at the heart of the story. Emily is played to perfection by Blake Lively. She is the typical mystery thriller character – the successful woman with a very dark past. It's a common trope but it is used brilliantly here. Similarly, the film's second lead, Stephanie, is not as boring as she first appears.
Blake Lively and Anna Kendrick elevate already fantastic writing to something much more. The juxtaposition of their performances makes for great chemistry and helps to make some of the later reveals and ensuing conflict all the more thrilling. The writing of the film is also fantastic and holds many secrets in its pages. Upon reflection, I immediately noticed the dark details hidden in the corners of the film. For example, there is an interesting social commentary at play when boring Stephanie's parenting blog receives a major increase in subscribers when she begins investigating the dark crime surrounding Emily's disappearance. This is never addressed in the film but like many other aspects, it is clear to see for those who choose to look. More importantly, the screenplay creates an incredibly unique tone, being both comedic and horrific, often at the same time.
"A Simple Favor" is an extremely fun film to watch. Its interesting mystery keeps you hooked and the unique comedically thrilling tone keeps you entertained. Though the movie does get a little far-fetched and there are too many plot threads left unsolved when the credits roll, "A Simple Favor" is simply too much fun to punish for its shortcomings.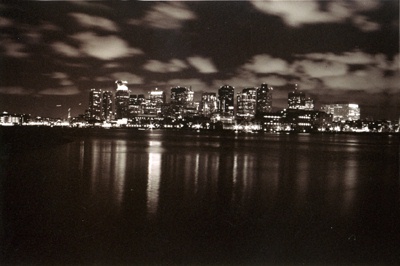 © Hoang P., Rochester, NY