Iron Man 3
October 22, 2018
Iron Man 3 is the third and final movie in the Iron Man franchise and ends one of the best superhero trilogies of all time triumphantly. It all begins when Tony Stark must deal with a post-Avengers world, and after he helps to save New York, Iron Man doesn't feel quite the same. He now has anxiety, he worries, and hates the fact that he can't explain what really happened in New York, and because no one can really answer his questions, dread grows immensely. Meanwhile, a powerful terrorist that goes by the Mandarin has a masterplan that involves destroying Iron Man and everything he holds dear. The Mandarin makes Tony's entire world turn to rubble, and Iron Man must rely on solely his smarts and ingenuity to survive.
Iron Man 3 has plenty of thrilling twists and turns, and Robert Downey Jr. continues to thrive as the face of Tony Stark. The idea of forcing Tony to survive without his suit is genius, because the suit and him have become one. Don Cheadle continues to thrive as War Machine, and together, with Robert, they create a dynamic acting duo for the ages. The villains in this movie are clever and actually pose a serious threat to Tony and the United States of America, which is something that Iron Man 2 failed and helped to lead the movie to becoming one of the weakest in the entire Marvel cinematic universe. The movie continues to showcase the trilogy's vivid, realistic visual effects that help to make battle scenes look even more epic. The superb special effects help to make Iron Man's suits come to life and help to make viewers want to be the eccentric billionaire even more. There's plenty of excitement and entertainment in this blockbuster and enough to keep audiences of all ages satisfied. The fight scenes in this movie are arguably the best in the entire trilogy and are truly awesome, helping to demonstrate the ferocity of Tony Stark's alter ego.
The ending of the movie is just about perfect and is a great way for Iron Man's solo movies to end. This movie tops the second film in the series in just about every single category by being bigger, cooler, and having a far superior plot. There's more of the Iron Man suit in this one, and that's absolutely a fantastic thing. Although the original is still the best in the series, Iron Man 3 is still a great film and possesses a fantastic ending that can rival the likes of the original's.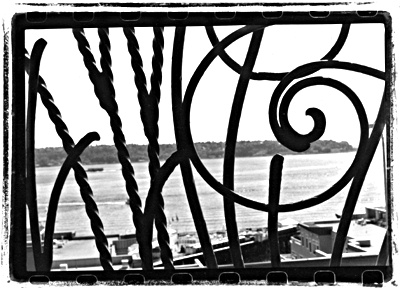 © Mary A., Fullerton, CA