Among the Hidden by Margaret Peterson Haddix
April 25, 2018
Introduction:
"Among the Hidden," is a amazing story about things that could actually happen in the world. About population laws and people fighting for what they believe in. This story was written by "New York Times Bestselling Author," named Margaret Peterson. She wrote this book as the scene of a farm. With hogs that Luke and his family sold and with muddy crops do to all the rainfall that occur.  
Characters and Traits:
Jennifer
Jennifer known as Jen is a very brave and self- confident third child who would fight for what she believes in. " I don't care who gets called once we're there. Heck, I may call the population police myself. They're not going to do anything to a crowd of a thousand, especially not when lots of us are related to Government officials. We'll make them listen!,", this quote taken from Jen. The quote was when Jen was planning the rally. She was determined to get to her goal as a free child.
Luke
"For three days, Luke agonized. Sometimes he decided he had to stop Jen, to persuade her not to go…" the quote proves that Luke is a caring person. When Jen told him that she was gonna be leaving for the rally, Luke started panicking. He was so worried he put his own life in danger. Example, "He has to rip the screen and break the panel of one of the Talbot's window, which he felt bad about…" Luke just broke into the home to see if Jen was safe. Risking his life, to make sure that she's safe. 
Jen's Dad
Jen's Dad. Jen's dad works for the population police. He's smart for doing it too. Think about it. If he works for the "enemy," the people he really is working with, he can help get them prepared for whats ahead. Example, " Why not take it off? Jen's dad shook his head. Safer this way. Long as they think they hear everything, they won't come back."  Jen's dad just finished explaining that they can't talk because the house was bugged. With the bug, the government could hear everything that makes noise. He helped Luke stay safe from the population police. 
Mark
Mark is one of Luke's big brothers. He lives a normal life he goes to school like any other person would. But like every big brother he picked on or bullied his little sibling. Mark always called Luke 'baby'. Even on his birthday, "You ain't  getting that wish,' Mark said. 'Baby. Can't even blow out candles." That was Luke's six birthday. The poor kid didn't have anyone to invite to own birthday party. The only people that were  there to celebrate this special day, were his family.
Luke's Dad
Luke's dad is very cautions and protective. "Dad glared 'You can't be sure,' he snapped. 'People like that-they get deliveries all the time, they get sick and come home from work…" Luke's dad just finished yelling at Luke. Luke was just in the kitchen making two loafs of bread. Luke's Dad caught him in the act. So, he started shouting at Luke. Telling him he could never be sure that he's safe.
Describe the Conflict of the story:
The Government made a population law to 'prevent starvation'. The law is two children per family. So, Luke and Jen had to live a secret life, because the two children are both the third child born in their families. When the government took away Luke's family farm and turned it into a large neighborhood, they stole Luke's freedom to the outdoors. Luke had to stay in side hiding at all times. Couple days later, Luke met Jen. Jen lived more freely, like Luke's brothers, but she had to live freely as someone she's not. Jen and Luke became close friends quickly. The two both shared the same dream. They both dreamt of becoming free and to be themselves.
Conclusion:
Jen came up with a "rally" to fight for freedom. With thousands of shadow kids, fighting with her.  Fighting for there rights and what they believe in. They all held up flags saying, "Give Me Freedom or Give Me Death!" Sadly, that is exactly what happened. The government refused to give the children their freedom rights, so the government shot all the children on the spot.
Opinion:
My opinion of the book "Among the Hidden," is four out of five stars. The story it self was edge of your seat thrill. You're always wanting to know what is gonna happen next! The ending is mind blowing! I'm not going to spoil the book for you, just incase you want to read but yeah it was really shocking. The reason I gave it four out of five stars is because the vocabulary was pretty easy to read and the book only had thirty chapters. Each chapter had four to seven pages. Over all I seriously recommend this book to others.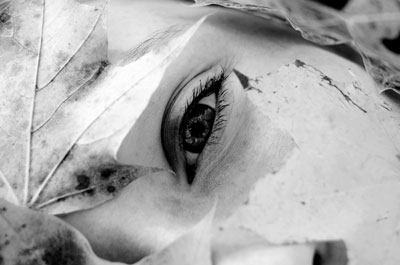 © Michelle K., Vancouver, WA