The Sun And Her Flowers by Rupi Kaur
January 26, 2018
=Life hits us with many things, we fall and get back up, well some of us. Sometimes it's hard for people to find others to connect on a daily basis.
The Sun And Her Flower's poetry has brought my attention drastically, I don't like reading as much as the next teen dose but this peace by Rupi Kaur really grabs a young mind just as much as the first book.
Huge personal connections have appeared in the book,not like i've been there but I think the same. "Wish someone love and soft peace upon the ones who've been unkind and keep moving forward- this will free you both" this quote on the book really explains my view towards having beef someone and instead of fighting and getting in to something ,just walk on and keep it chill.
Good writing as images you can put in your head, good poetry in my opinion is this. This poetry set upon in between these two paper covers really paints a picture in your head. Even in your heart, these poems with the deep meanings and extreme visuals will stick with you and make you think about what that really means.
The Sun And Her Flower is all about in my opinion life in the perspectives of several other or that others may have faced with a small splash of love and heartbreak. "This morning i told the flowers what i'd do for you ad they blossomed" like this is the poem that gets you.

I would heavily recommend to the teen or adult that is mature and understanding of the deeper meanings The Sun And Her Flower. Look beyond the words in the book and really think about them, it's all worth the time, your perspective will change.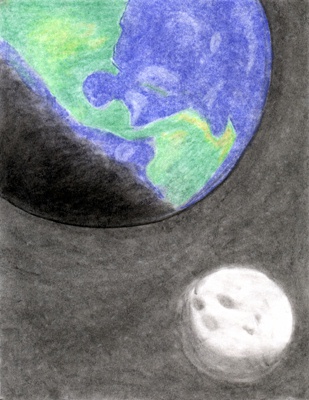 © Bianca C., Phoenix, AZ