The Hammer of Thor (Magnus Chase and the Gods of Asgard #2) by Rick Riordan by Rick Riordan
September 5, 2017
Magnus Chase life was not what you would call average. When his mother was killed by wolves, and no father, Magnus became one of many homeless youths in the city of Boston. That all changed when he died. Rescued by Samirah (Sam), he was taken into Valhalla as an einherji, where he waits with the other einherjar's for Ragnarok. Son of Frey, Magnus's dad is known for virility and prosperity along with sunshine and fair weather. Talents include being able to heal with a touch and glow. Knowing his family, the Chase family, have been drawn to gods in more than one way (Look at his cousin Annabeth, who is the daughter of a Greek goddess), and their uncle Randolph who lost his entire family searching for Norse treasure.  Magnus knew that there was more to life than finding a bench to sleep on, and now he is living it.
With X no longer staying on their floor, Floor 19 is expecting a new floormate any time soon. Currently housing: Mallory, Halfborn, Magnus and TJ, Sam's newest bring in takes the room. Alex, their gender-fluid floormate (goes by she or he depends on the day), throws a tantrum as soon as they reaches Valhalla. To make matters even worst, Alex is also a child of Loki, just like Sam. When Loki shows up at Sam's door, waving out the invite to her wedding, Magnus must work against the clock to make sure his best friend is not married off to the giant Thrym. Along with Blitz, Hearth, Jack (the sword), Alex and Sam, Magnus and his team race through the nine worlds to gather up the bride-price, as the wedding gift from Thrym to Sam is Thor's hammer, the only weapon that is keeping the giants from invading and destroying the earth. Battling monsters and giants, other things are revealed, like how Sam, believes in the Norse beings, but keep her Muslim ways, and stay true to her betrothed Amir. Alex, a new character, is described from their relationship with Loki, what it means to them to be gender-fluid, and their times on the streets as a homeless Boston child. Because of these similarities, Magnus feels drawn to Alex, wanting to get to know them better, making it look like there is something there. With a wedding to stop, Magnus dives deeper into the world of Norse mythology, as he tries to push dooms day back, giving his friends more time to live.
Rick Riordan, is the guy for writing about the myths. From Greek, to the Egyptians, to the Norse Gods, Riordan knows his stuff and can write it in a way that children (and adults) can understand. From Thor, Loki, Odin and Frey, Riordan take these complicated Norse gods, and simplifies it down to basically English, a little too basic at times. Riordan writing has become a bit sloppy, as an intro to the twelve-year-old humor of fart jokes, comical chapters' titles that make you want to cringe rather than grin, you can see why these stories are placed into the ages nine to twelve categories. Still of Riordan's stories, Magnus's is the most diverse with Sam brining in a different religion, Alex is gender fluid, and Hearth being deft, Riordan is raking in the diversity points, which adds a little extra jazz to the story. With Magnus's quests still not done, the ending of this book will lead you itching for the next. As our favorite bad boy is free, Ragnarok may be closer than everyone thinks, leaving it all up to Magnus to stop it.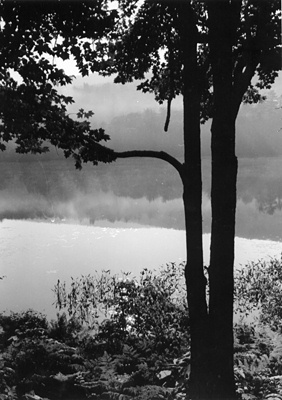 © Steve S., Marblehead, MA