The House on Mango Street by Sandra Cisneros
July 31, 2017
The book, The House on Mango Street by: Sandra Cisneros, is about a young girl who experiences poverty and sexual tension in a poor area in Chicago. I think it is a good book to read if you are mature enough to handle the very tense and sad experiences that this girl goes through.

The book starts out with a girl, Esperanza, who is moving out of an apartment to a real home on Mango Street. When she gets to the house she is disappointed to see that the house is not as grand and beautiful as she thought it would be. Almost immediately she thinks to herself that she wants to leave Mango Street and have a house for herself. Esperanza makes friends with sisters across the street, Lucy and Rachel. These 3 girls with Esperanza's little sister, Nenny, have a lot of fun together. They get a bike, search a junkyard, and they loved to learn about boys. Esperanza comes to have an appreciation for poetry and art and she wants to learn more about them.

She starts to mature quite quickly and doesn't really hang out with her old friends anymore. She meets a girl named Sally, who is much more sexually mature than Esperanza. Esperanza seems interested in her and sticks around with her for a little. She starts to realize that she isn't the best of friends and one day Sally leaves her by herself and she ends up getting raped. So that friendship didn't last much longer. Throughout the book from then on. She becomes more mature and much more confident that she will one day leave Mango Street.

This is a very powerful book and can be used to inspire quite a lot. It can give you confidence and strength that one day you can triumph over any difficulties you have. I would 100% recommend this book, but you will have to be a mature reader to handle it and read it to its full potential .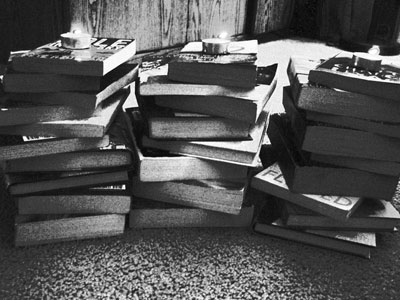 © Alexis R., Clarkdale, AZ