Silas Marner by George Eliot
June 18, 2017
'Silas Marner' by George Eliot is a truly moving story about how a young child called Eppie brings happiness to the man who adopted her: Silas Marner. After the orphaned Eppie somehow finds her way into Marner's house, this is to prove his moment of transformation after a life of continuous struggles. He is the main character in the book and also an embittered weaver who lives alone in Raveloe- he was forced to move there from a religious community. He was accused of theft and then exile. Until Eppie arrives, Marner appears to be a miser who feels that his money is his only saving grace. I feel that there are also a quite a few themes that George Eliot presents in this book.
Firstly, Silas Marner, given his isolation during some of the book represents an individual versus the community. He starts off as a tight-knit member of the religious community, to utterly alone in Raveloe and then back again indicates the challenges that lie in trying to function well in a group. At the time or just before the book was written, the village in which a person lived was seen as the sole source for supplies as well as emotional support. This theme runs through the novel and the donation of leftovers from the Squire's feasts to the paupers of the village is just an example.
There is also a case of destiny. The fates of all the characters in the book cannot be foreseen. Also, given all the events in the book, characters tend to change if they've been affected by it. For example, Silas Marner who is affected by isolation and then love; or Godfrey (the eldest son of the Squire) marrying Nancy (a pretty, affectionate and stubborn young lady whom Godrey likes) but ending up childless. I think Eliot is trying to convey that our personality not only determines what we do, but also what happens to us in the future.
A tale so moving and sophisticated has a very simple style. The events of the book revolve around Marner and the inhabitants of Raveloe ; Eliot has expanded on fairly mundane problems like money being stolen and has gone into such depth in portraying this story. There is a lot of descriptive writing throughout the book, putting a lot of emphasis on problems that we, today would consider normal. Eliot's writing style is also very simple due to the 'Dutch realism' involved. This refers to 17th Century paintings about internal and domestic life. This also is linked to the dialect that Marner speaks throughout the novel; it is not stereotypical but it is specific so it isn't hard to understand. However, this does make it quite difficult to choose which genre this book fits into. The writing style doesn't match the setting (pastoral) but this actually makes the book more interesting as it shows that you can make the style and setting work even if at first they don't match.
Overall, I felt that George Eliot's Silas Marner was a very emotional book with characters always uncertain about their destiny. There are a lot of obstacles to overcome but it only takes one special moment to transform (like Silas Marner whom Eppie gives joy to once she arrives).

At times, the description of situations is breathtaking and the reader learns to appreciate the struggles that some of the villagers of Raveloe went through. It is for these reasons that I would recommend 'Silas Marner'.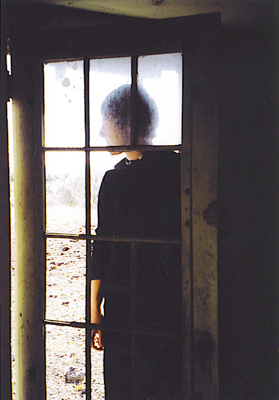 © Lindsay S., Billings, MT