Catching Fire
April 2, 2014
I am writing about the book Catching Fire. This book is very good. You will not want to put it down once you start it. The author is Suzanne Collins. She writes amazing books. This book involves action, love, and drama. When you read the rest of my review you will want to read the book I guarantee it. It is a very good book.

In this book the go on tour and go to all districts. But in the 76th Hunger Games there is a twist. One boy and one girl who already is a victor have to go back into the games and fight to the death. Katniss (the only girl victor from district 12) has to go back into the games. There are two guys eligible to go back into the games. When they find out they have to go back into the games, Katniss has Haymitch promise her something.

Catching Fire is a good book. I recommend reading the book. You might not want to put this book down when you get past chapter 1. Once you get into the tour it becomes more interesting. But if you have not read the first one I suggest you read it. If you don't like the first one you might like the second one if you try it. But if you do not read the first one then the second one might be a little confusing.

So in conclusion Catching Fire is a really good book and I think people would enjoy the book more than the movie. If you want you can read all three. The three books are The Hunger Games, Catching Fire, and Mocking Jay. They are all by Suzanne Collins. They are all very good books. I recommend them to you.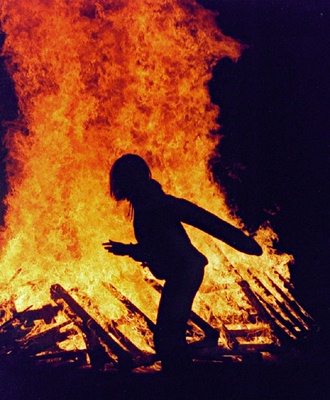 © Hali S., Robinson, IL