Salvage the Bones by Jesmyn Ward
MAG
May 2, 2013
Salvage the Bones by Jesmyn Ward is a phenomenal book. I am not a huge fiction fan, but Ward brings this book to life by basing it on the actual events of Hurricane Katrina. I love how she combines a real event with a fictional story about a struggling Southern family trying to survive without a mother.

There are scenes I found tough to read because of the detailed descriptions of dog fighting. The three brothers use their pit bull, China, to fight for money. I find it completely disgusting and unethical to sacrifice dogs for human benefit, yet this scene shows what life is like in the South and the extreme measures people take to support their families. Also, their alcoholic, abusive father does not give the family any financial or moral support.

Ward makes Salvage the Bones very easy to read without too many complications in the plot. I did feel there were a few too many characters and most are only mentioned once or twice. Esch, the main character and narrator, has three brothers who are hard to keep straight.

Salvage the Bones paints a vivid image of what life is like in the South and how a family must struggle to survive on essentially nothing. I love books where I can picture the story in my head.

Jesmyn Ward's terrific story is heartbreaking but stunning. Her writing skill easily draws the reader into this sad and hopeless tale. If you decide to pick up this book, you will be swept up in the tense rawness of love, heartbreak, violence, and action.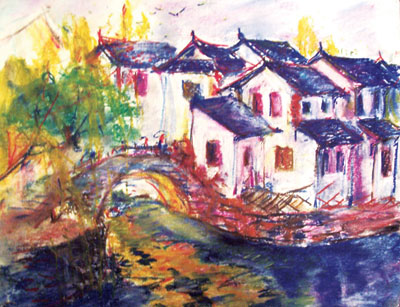 © Xiao H., Naperville, IL