"Unexpected Love"
June 11, 2012
Dreamland seemed like a small, vague, boring looking book; But really it has so much to tell us readers.

"I wondered if he ever thought of me, and hated the pang I felt when I told myself he didn't."
-Caitlin (protagonist), "Dream Land" by Sarah Dessen

Caitlin, a a young girl who doesn't expect much out of life. She has (had) everything she wanted and needed without asking for it. However, as things seemed to be perfect after coming out of the worse of it, things weren't making sense to her anymore. When she tried to look for answers, she'd try to look for it in her dreams because her sister had told her that, if Caitlin is ever looking for support and/or help, find Cora (her sister) in her dreams. In the beginning, it didn't help, after things seemed to fit in, and it started happening in her dreams. Although her dreams did not show her what pain or happiness she may go through during the aftermath of it.

In reality, when things seem to be getting perfect and you begin realizing, you also start to see that when things start to hit rock bottom it's too late to overcome from it.

The main aspect of this book that really impressed me was the conflict. You're reading this beautiful novel that you expect a girl living a life that is filled with hell and after she finds her prince charming things start to settle in. You're really amazed and constantly doing "Aws" every time you read this cute love scene their having. As this starts building up, somehow this atomic bomb falls out of nowhere and you're just like "What just happened?" "How? Why?" Yes, that atomic bomb will just kill you and you won't even realize when and where did it drop out of the blue.

What Sarah Dessen has done with Conflict in this book was really impressive and sneaky. This book is something you'd expect in the beginning but afterwards you realize how well she built Rogerson's character in a way that I personally, did not expect.

He wasn't just the typical hot, bad boy in this novel; He's a boyfriend that will make you think about your boyfriend and wonder 'Is there more to expect out of him?'

Nevertheless, Dreamland by Sarah Dessen, is a book to definitely consider and read because you will be astounded by the drama that will take a whole new different path and fill you with more emotion than you had expected.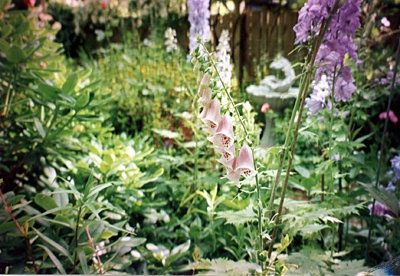 © Violet B., Phoenix, AZ